Open House [Online]
Wednesdays, 7:00 – 8:00 pm
See the program schedule here
Please join through Zoom URL:
https://zoom.us/j/239871535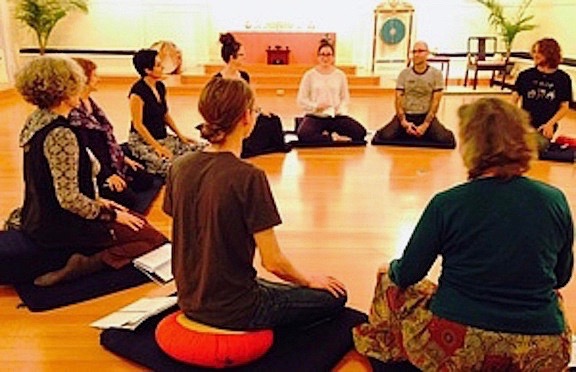 Please join us for virtual sitting meditation Wednesday evenings from 7 till 8 PM.
Introduction to the the foundational technique of shamatha-vipashyana will be offered on request before sitting begins. This practice is a way of cultivating the natural strength, clarity and stability of the mind.
The practice session will consist of sitting, a brief walking meditation and a dharma reading.
No matter your experience with meditation, practicing in a group supports your personal meditation practice.
---
Registration is not required. If you're coming for the first time, we welcome you as our guest. After that please consider making a donation through the donate page on our website, or through venmo @shambhalaboston0015 – and mention "Open House" in the memo. Any amount is appreciated.
Donate via paypal.me/shambhalaboston 
-or-
venmo: @ShambhalaBoston0015 (use 0015 if it asks you to confirm a phone number)
Zoom links are open for 15 minutes after the start time. Then they are locked to new participants to protect the practice environment.