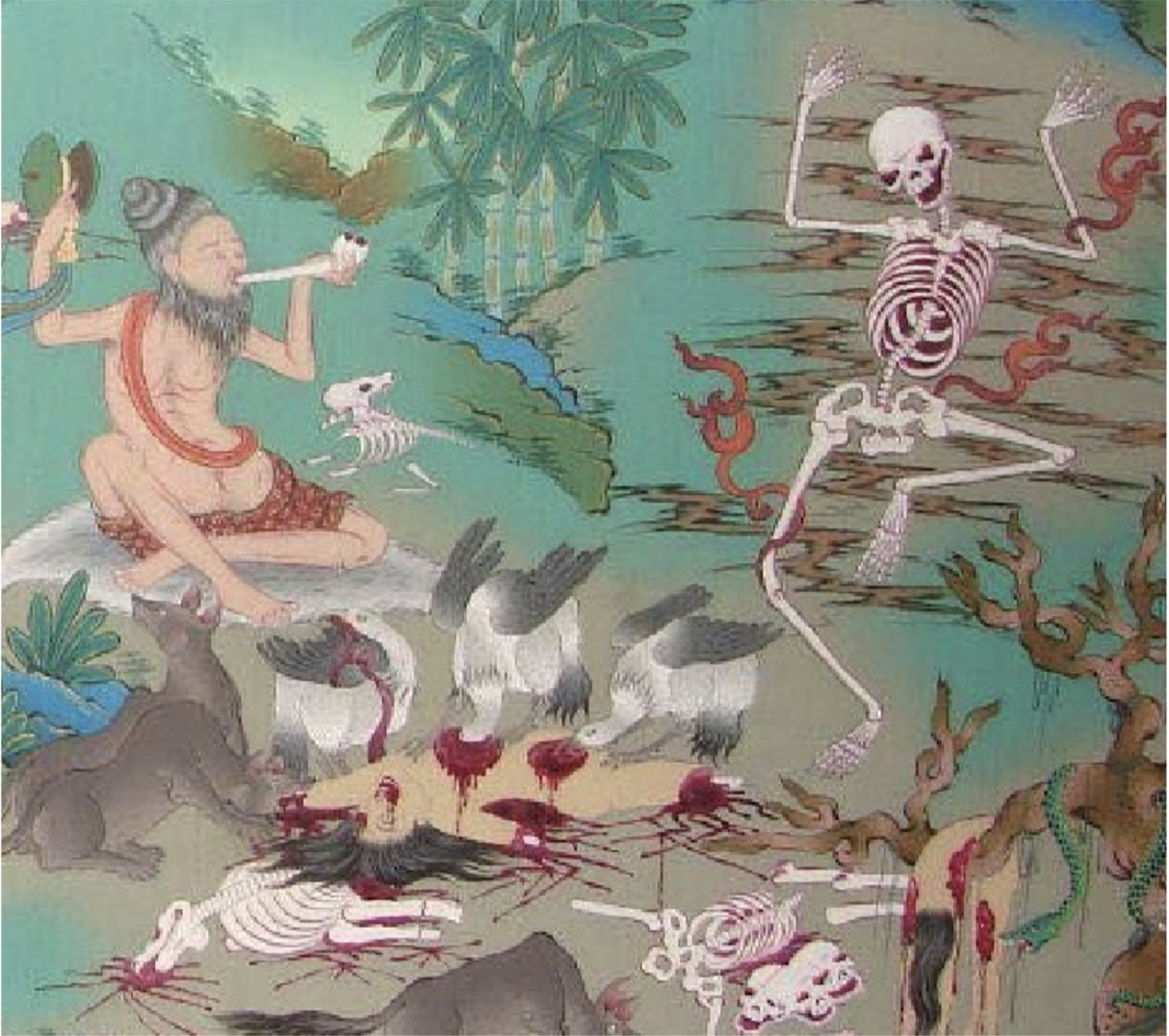 Leaping Back to the Charnel Ground [HYBRID]
with John Rockwell
Leaping Back to the Charnel Ground: Facing Fear in The Sadhana of Mahamudra
1:30-3:30pm, Sunday, Nov 12
The charnel ground is a terrifying place full of life and death. It is the dumping ground for human corpses and thus the feeding ground for ravenous animals, especially at night. The charnel ground is an excellent place to meditate. In meditation we face our fears that constantly create emotional realms, only to have them die.
We will begin our two hours together with a session of sitting meditation; then Mr. Rockwell will lead us in chanting The Sadhana of Mahamudra. Afterward, he will explore the vivid description of the charnel ground found in The Sadhana of Mahamudra and how this relates to our immediate experience.
The Sadhana of Mahamudra is a chanted text which contains a vivid description of the obstacles presented by physical, psychological, and spiritual materialism in the modern age and prescribes unwavering devotion to wakefulness as the antidote to the materialistic outlook. You can read more about the Sahdana of Mahamudra here.
The instructor will be joining us live, via zoom. Registrants can choose whether to attend in person at the Boston Shambhala Center, or to join online via zoom. All registrants will receive the zoom link.
No previous experience of meditation or the sadhana is required. Everyone is warmly invited.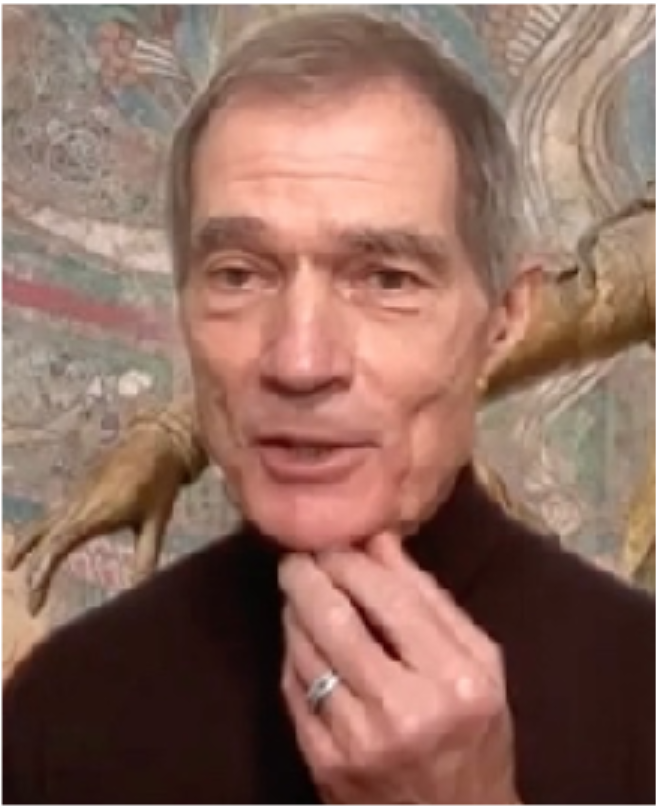 John Rockwell met Chögyam Trungpa Rinpoche in 1975 and has been a student, teacher, follower, and leader on the Shambhala Buddhist path for 47 years. His inspiration is to open the heart and senses on the spot.
---
Registration Please register with an email you check regularly. We will send important information about the program to you via email and don't want you to miss it.
Participants will receive a confirmation email within 24 hours of registration, and a confirmation email with program details approximately 1 week before the program begins.
Sometimes emails may end up in your promotions, spam or junk folder. It's also possible that you've unsubscribed from emails from Shambhala, which prevents you from receiving the necessary emails. If you don't receive the confirmation email, please contact [email protected].
Price - We ask everyone to contribute something, but invite you to consider your own financial situation, the value of the program, comparable cost for other weekend programs, and your intention, and choose an amount that is fair for you. Please see our pricing policy page for information about tiered pricing, MyPrice, cancellations and more.
In-person participation As an in-person event, all participants must agree to abide by the Shambhala Center's current Coronavirus Precautions Policy. Additionally, we ask you to limit the use of scented products, as many people have chemical sensitivities. Note that our building is not wheelchair accessible.
Zoom participation As with any contemplative practice, your environment impacts your experience. For those wishing to join virtually, we strongly suggest you find a space to join the program that is relatively quiet and free of distractions. Zoom meeting info will be provided to registrants approximately 1 week before the program starts.
FAQ Common questions might be answered on our FAQ page.