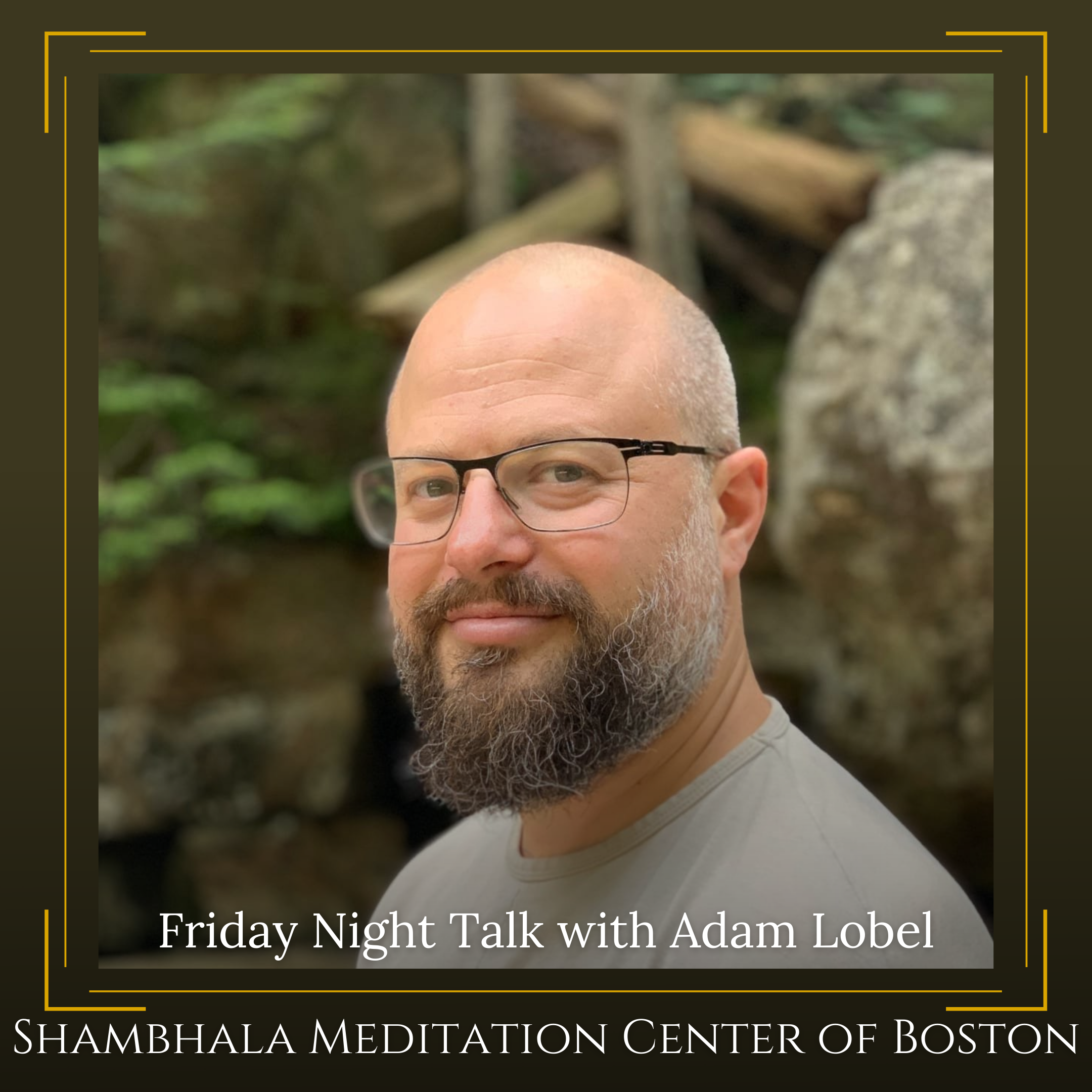 Friday Night Talk - Open Ended Practice: Nimble Responsivity
This evening is encouragement to unlearn rigid meditation practice, and to open to ongoing responsivity to whatever arises. This is nimbleness and can be our form of life. Such a form of life is spiritual. But it could also be called ethical, political, engaged, ecological. It's about participating in the unfolding of life, history, and collective metamorphoses. The evening will include conversation and dialog to touch in to whatever is arising in the moment.
---
Adam Lobel, PhD, Harvard University, is a Buddhist minister and a scholar of philosophy and religion and served as an acharya in the Shambhala tradition from 2005-2018. His research focuses on Great Perfection (Dzogchen) Tibetan Buddhism, phenomenology, and inoperative studies. He is a guiding teacher for One Earth Sangha, a GreenFaith fellow, has taught alongside Joanna Macy and others in the Ecosattva Training, and is active in ecological and social justice movements. He has been a speaker on ecology and spirituality at the United Nations and part of the first delegation of Buddhist teachers invited to the White House.
As a professor of Buddhist, phenomenological, and ecopsychology and a founding scholar-practitioner at the City of Bridges High School, he has a longstanding interest in contemplative education, philosophy as a way of life, and transformative pedagogy. Adam's questions and teachings tend to orbit around the interdependence of contemplative practices and the everyday practices that shape modern subjectivity and culture. This is another way of saying that he remains attuned to an awakened, just society inseparable from our living earth. He lives and teaches in Pittsburgh, PA with his partner and two sons where he is active in resisting the petrochemical industry and guiding "Silent Transformation" eco-dharma retreats.
---
You should receive a confirmation email within 24 hours of registration. Sometimes registration emails end up in spam or junk folders. It's also possible you've unsubscribed from emails from Shambhala, which prevents you from receiving the necessary emails. If you don't receive the confirmation email, please contact [email protected].
All paid registrants receive a link to the zoom recording early the following week.
Please register by noon of the day of the event in order to receive the zoom link in a timely manner.