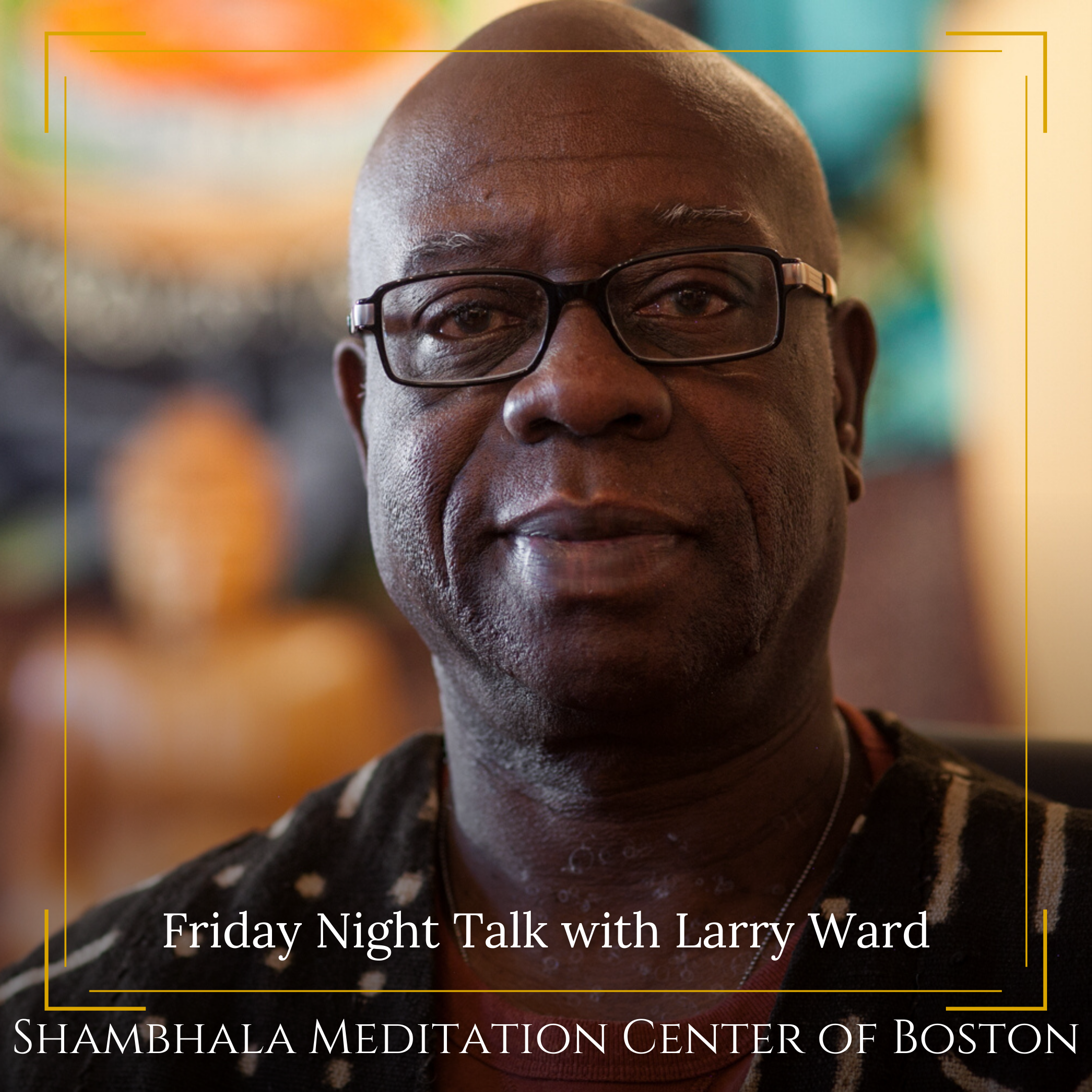 Friday Night Talk - One Nation Under Trauma with Larry Ward
Friday Night Talks begin at 7 pm Eastern time (8 Atlantic, 5 Mountain, 4 Pacific)
The aim of this talk is to recognize and name the deeper shared crisis of America today. We are peoples living in a tsunami of historical denial, disability and destiny. Can we grow beyond our childhood's end? What can the Buddhadharma offer to help deepen our self-care, heal our systemically racialized lives and uplift our social engagement with one another in embodying equity, wellness, justice and beloved community.
---
Larry Ward (pronouns- he/him) is a senior teacher in Buddhist Zen Master Thich Nhat Hanh's Plum Village tradition, the author of the book America's Racial Karma - An Invitation to Heal, and co-author with his wife, Peggy, of Love's Garden, A Guide To Mindful Relationships. Dr. Ward brings twenty five years of international experience in organizational change and local community renewal to his work as director of the Lotus Institute and as an advisor to the Executive Mind Leadership Institute at the Drucker School of Management. He holds a PhD in Religious Studies with an emphasis on Buddhism and the neuroscience of meditation. Larry is a knowledgeable, charismatic and inspirational teacher, offering insights with personal stories and resounding clarity that express his dharma name, "True Great Sound."
---
You should receive a confirmation email within 24 hours of registration. Sometimes registration emails end up in spam or junk folders. It's also possible you've unsubscribed from emails from Shambhala, which prevents you from receiving the necessary emails. If you don't receive the confirmation email, please contact [email protected].
If you encounter an error screen after registraton - please take a screenshot or copy and paste the text of the message (including any codes or IDs) into an email to [email protected].
All paid registrants receive a link to the zoom recording early the following week.
Image credit - Jovelle Tamayo