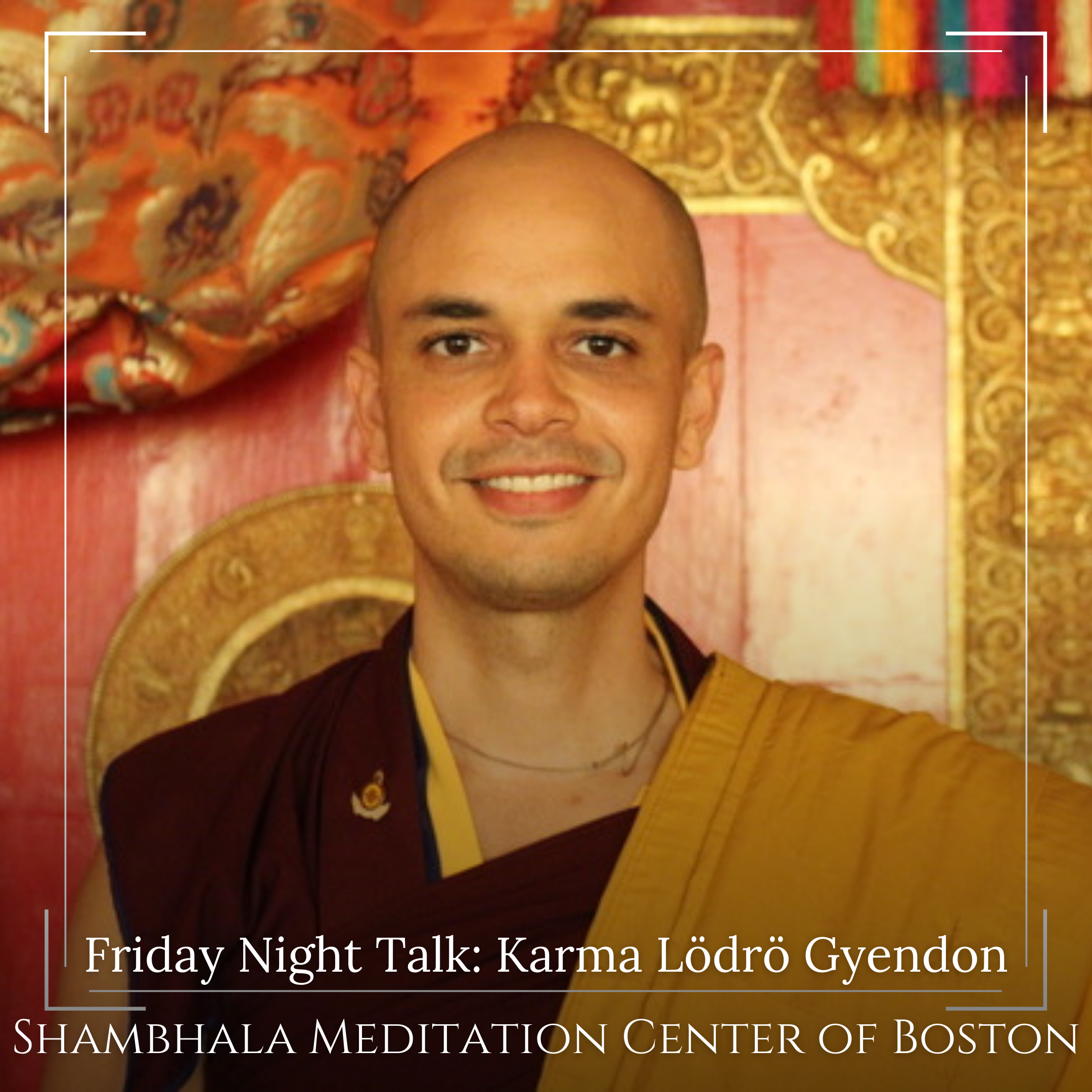 Friday Night Talk, Reprise: Embracing Loneliness with Karma Lӧdrӧ Gyendon
Due to technical issues with internet strength at Gampo Abbey during Gyendon's talk in February, we are happy to offer this talk again in April.
Loneliness is an experience that all humans have but often try to resist. We reject it out of fear that it means there is something wrong with our experience. What happens when we embrace loneliness as a quality that connects us? Loneliness can then become an important touchstone on the spiritual path for learning to love and understand ourselves.
"Cool loneliness doesn't provide any resolution or give us ground under our feet. It challenges us to step into a world of no reference point without polarizing or solidifying. This is called the middle way, or the sacred path of the warrior." When Things Fall Apart, Pema Chödrön
Lӧdrӧ Gyendon is a Buddhist monk and student of Pema Chödrön living in Cape Breton, Nova Scotia.
As a monk, Gyendon offers his teachings by donation. Please donate what feels right to you.

Friday Night Talks start at 7pm Eastern Time
(8pm Atlantic, 5 pm Mountain, 4pm Pacific)
Please register by noon of the day of the event in order to receive the zoom link in a timely manner.
All paid registrants will receive a link to the zoom recording early in the week following the talk.

You should receive a confirmation email from our database within 24 hours of registration. You should also receive an email by noon the day before the event which includes the link to join the call. If you do not receive either email, please check your spam or promotions folders, then contact [email protected] It is possible that you have opted out of emails from the Shambhala Database.