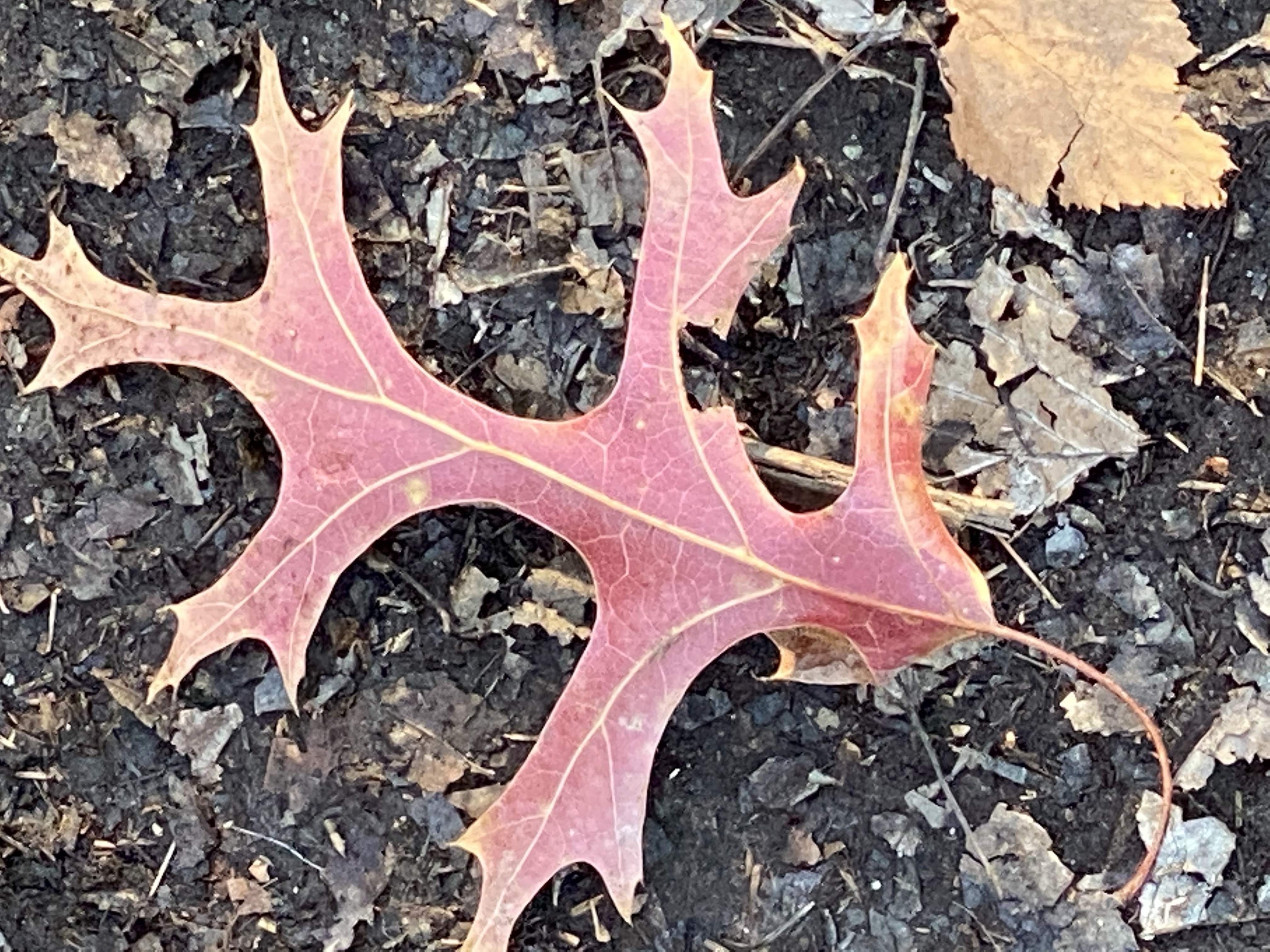 A Mindful Outdoor Experience [IN PERSON]
with Jean Beebe
This program is IN PERSON, and limited to 8 people
Inclement weather date: Sunday, January 24
"When we see things as they are, they make sense to us: the way leaves move when they are blown by the wind, the way rocks get wet when there are snowflakes sitting on them. We see how things display their harmony and their chaos at the same time." -- Chögyam Trungpa
The Mindful Outdoor Experience (MOE) is a personally guided 1.5 - 2 hour journey for people from all walks of life. In this nine-step experience, instead of engaging in vigorous hiking or climbing, participants are led through a meditative outdoor walk meant to engage their present moment awareness using their sense perceptions. Dr. Robin Wall Kimmerer, an Indigenous author and biologist, writes about how this practice of mindfulness - paying attention with intention and an attitude of curiosity - is medicine for the land as well as our own broken hearts. With an average of 77 hours per week on devices and 90% of our time spent indoors, an open-hearted walk in nature can be medicine indeed. An MOE draws on the traditions of yoga, forest bathing, and Ayurveda.
Our Mindful Outdoor Experience will bring us through the woods and rock outcroppings of the Blue Hills. This experience in this once sacred area for Indigenous peoples of the region will be a mile or so; you need not be a "hiker" to participate. The steps of an MOE include a brief orientation to place; a centering & gratitude practice; mindful movement and breathwork; walking with awareness and a 15 minute "sitspot" or nature meditation.
In Shambhala terms, an MOE is a chance to engage the dralas and align with heaven and earth. In anyone's terms, an MOE is a chance to release stress, breathe the air and get moving. Venture into the woods to gain inspiration from the healing earth. Settle your awareness on nature's soothing energy. Let yourself be guided and transformed.
Be sure to dress for being outdoors in the weather. More complete information on what to wear and what to bring will be included in the instructions after you register.
---
Jean Beebe has enjoyed a variety of experiences as a teacher, meditator and outdoorsperson for the greater part of her life. In addition to traditional academic training and ongoing professional development, Jean's personal wanderings and adventures have found her in yoga centers, at meditation retreats, on performance stages, and in the mountains and forests. Jean's path intersected with Shambhala about 13 years ago, and her studies there have included both Buddhist and Shambhala study, including Enlightened Society and Warrior Assembly. Jean has also served as a Shambhala Guide, co-leader of the LGBTQ group and as a regular umdze for Nyinthun. Most recently, Jean's spiritual path has led her to the Kripalu Yoga Center in Stockbridge, MA where she has undergone training in their School of Mindful Outdoor Leadership, receiving certification to be an Outdoor Guide. Jean has been active with the Friends of the Blue Hills doing trail maintenance, recently "adopting" two trails herself.