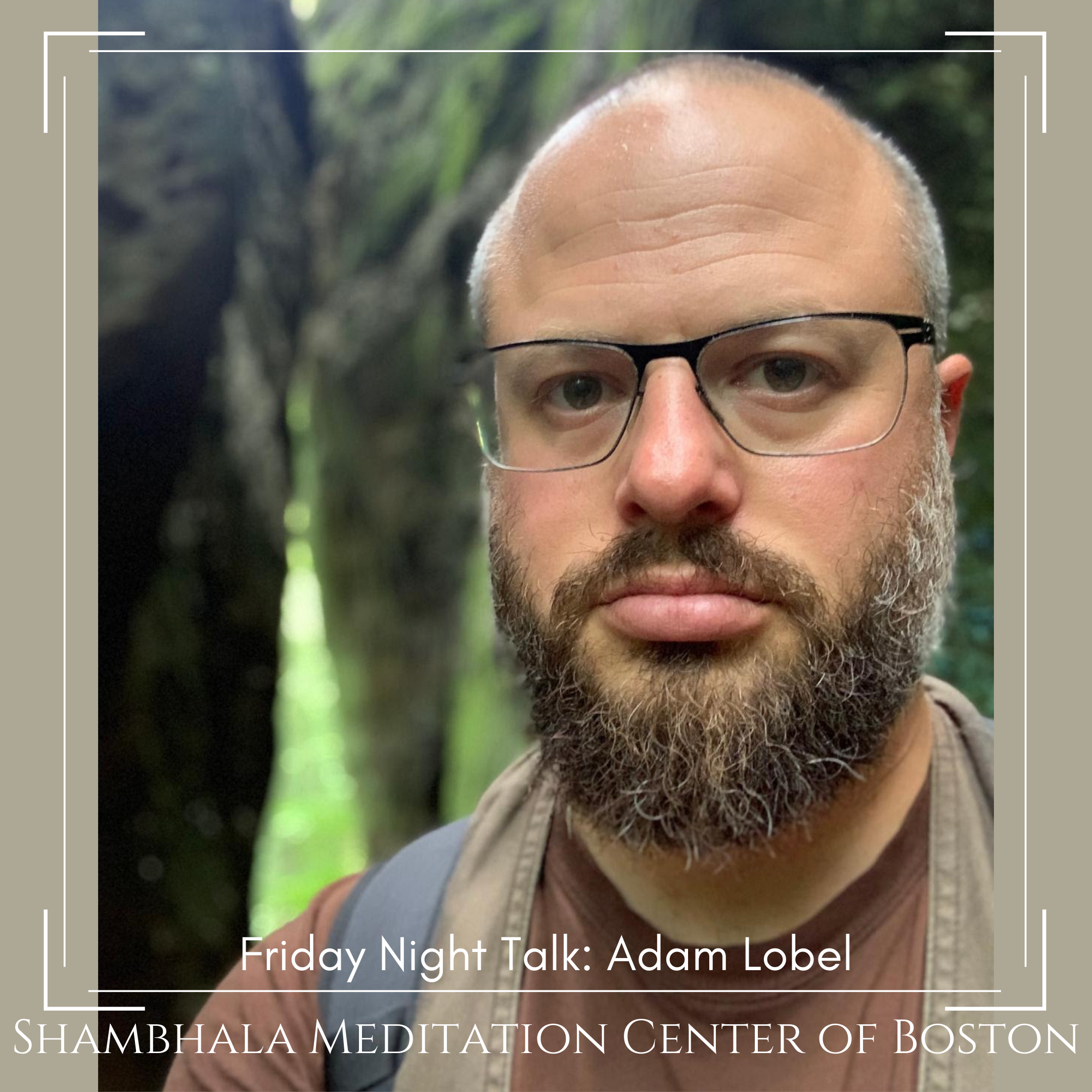 Friday Night Talk - Hope and Fear of Collapse: Inquiring into Political Anxiety
with Adam Lobel
Friday Night Talks start at 7pm Eastern Time (8pm Atlantic, 5pm Mountain, 4pm Pacific)
Who knows where we will be after the US Presidential Election on November 3rd? We may find ourselves with new clarity, increased uncertainty, or, perhaps what is most likely and most disturbing, just more of the same. For our Friday night dharma exploration, we will inquire directly into political anxiety as a choiceless part of spirituality today. What do we really hope for and what do we really fear? This talk won't offer answers or proscriptions on the best politics, but provide a space to contemplatively inquire into these topics as part of our practice. How do we hold the emotions of this time without withdrawing or exploding?
Adam Lobel, PhD, is a practitioner-scholar of philosophy and religion and has served as a longtime teacher (acharya) in the Shambhala tradition. He would like to acknowledge with a full-heart the challenge of being part of the leadership in Shambhala in the midst of the revelations of sexual abuse and abuse of power within our tradition.
A speaker on ecology and spirituality at the United Nations, he was part of the first delegation of Buddhist teachers invited to the White House under President Obama. He leads ecodharma workshops called "Silent Transformations," has taught alongside Joanna Macy and others in the Ecosattva Training, is a Greenfaith fellow, and is active in ecopsychology, ecological, and social justice movements. Adam's teachings focus on Great Perfection Tibetan Buddhism, modern phenomenology, and inoperative studies (Heidegger, Foucault, Agamben). As a founding practitioner-educator at the City of Bridges High School, he has a longstanding interest in progressive contemplative education and transformative pedagogy. A professor of Buddhist and phenomenological psychology, he is curious about a cultural therapeutics for our collapsing society. He remains attuned-to an awakened, just, terrestrial society. Adam teaches a critical style of contemplative training that seeks to avoid enclosure in neoliberal mindfulness while still disclosing effortless awareness.
You should receive a confirmation email from our database within 24 hours of registration. You should also receive an email by noon the day before the event which includes the link to join the call. If you do not receive either email, please check your spam or promotions folders, then contact [email protected] It is possible that you have opted out of emails from the Shambhala Database.
Everyone who registers will receive an email with a link to the recording early the following week.
Please register by noon of the day of the event in order to receive the zoom link in a timely manner.