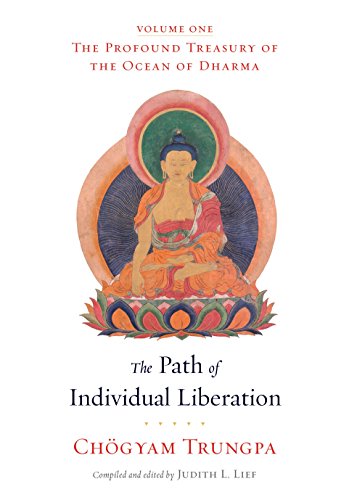 Profound Treasury Hinayana Study: Shamatha - A Meditator's Toolkit
with Mary Lang & Judy Vreeland
This class will be held online. Paid registrants will receive an email with the link to the Zoom video conference room.
"On the Buddhist path, the hinayana is like the ground, or the earth. Without that foundation, you cannot develop an understanding of the dharma or establish basic sanity, but on that ground you can build the wisdom of the Buddha."
– Chӧgyam Trungpa,
from Becoming a Dharmic Person, Profound Treasury Volume I
Join us for this fall's Profound Treasury module exploring the very foundation of the hinayana path of individual liberation – the sitting practice of meditation.
The Profound Treasury texts present Chögyam Trungpa Rinpoche's teachings in a way that joins traditional Buddhist concepts with contemplative, experiential understanding, in vivid language which is as fresh today as when they were first taught.
Topics for this Hinayana session will include Becoming a Dharmic Person, Taming Neurotic Mind, Obstacles and Antidotes, the Nine Ways of Resting in Shamatha and more.
The class format will be facilitated discussion, closely tied to passages in the readings from the Profound Treasury texts. The study of these particular chapters in the Hinayana volume has not been previously
offered in Boston.
This class is open to everyone. The expectation is that students will actively engage in the topics and complete each reading assignment prior to the class discussion.
Required text: The Profound Treasury Volume I: The Path of Individual Liberation
Thursdays, Oct 15 - Nov 19, 7-9pm, plus a halfday retreat Saturday, November 21
Teachers: Mary Lang, Jade Weston, Judy Vreeland