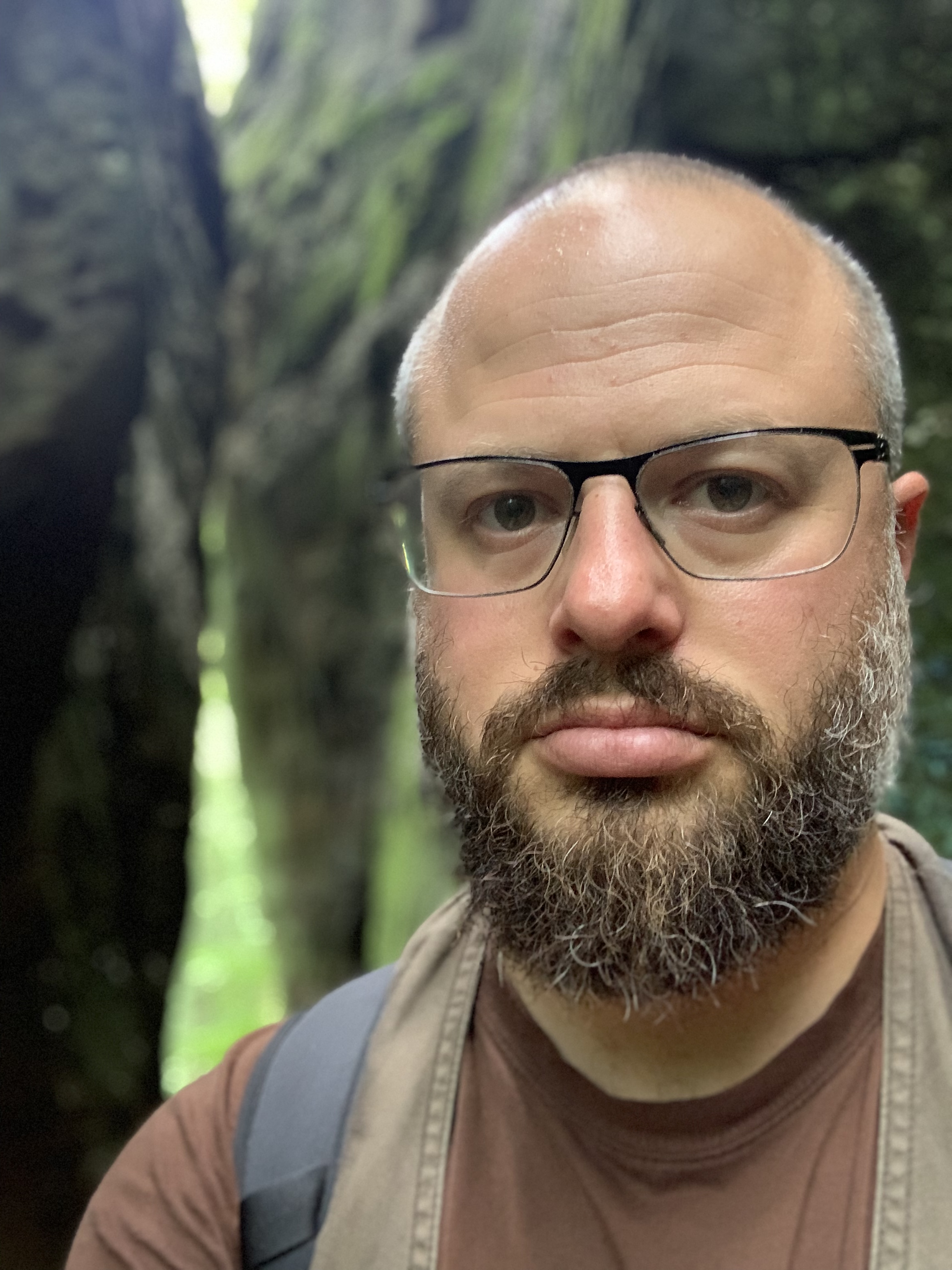 Friday Night Talks: Breath: Entanglements of Meditation, Race, and the Earth
with Adam Lobel
Friday, June 26th: 7:00 PM - 8:15 PM
Meditators are aware of the breath. But what is the breath? A full breath expresses psychological ease. Shortness of breath expresses anxiety. The subtle breath enlivens the yogic body. The inability to breathe is a symptom of oppression and violence. And if the air is polluted and the climate scorched, where shall we breathe? A phenomenology of the breath would move beyond a bodily function or inner object of meditation. It would flow into the world, revealing the inevitable entanglements between personal, social, and ecological breath.
The Shambhala Center will donate its portion of the proceeds from this program to the Anti-Racism Collaborative (http://antiracismcollaborative.org/), a local collective of anti-oppression educators and activists committed to supporting the movement for racial justice and equity.

---
Adam Lobel, PhD, is a practitioner-scholar of philosophy and religion and has served as a longtime teacher (acharya) in the Shambhala tradition. He would like to acknowledge with a full-heart the challenge of being part of the leadership in Shambhala in the midst of the revelations of sexual abuse and abuse of power within our tradition.
A speaker on ecology and spirituality at the United Nations, he was part of the first delegation of Buddhist teachers invited to the White House under President Obama. He leads ecodharma workshops called "Silent Transformations," has taught alongside Joanna Macy and others in the Ecosattva Training, is a Greenfaith fellow, and is active in ecopsychology, ecological, and social justice movements. Adam's teachings focus on Great Perfection Tibetan Buddhism, modern phenomenology, and inoperative studies (Heidegger, Foucault, Agamben). As a founding practitioner-educator at the City of Bridges High School, he has a longstanding interest in progressive contemplative education and transformative pedagogy. A professor of Buddhist and phenomenological psychology, he is curious about a cultural therapeutics for our collapsing society. He remains attuned-to an awakened, just, terrestrial society. Adam teaches a critical style of contemplative training that seeks to avoid enclosure in neoliberal mindfulness while still disclosing effortless awareness.
---
Note that it may take 24 hours to receive your confirmation email. Be sure to check your spam or promotions folder if you don't see it.