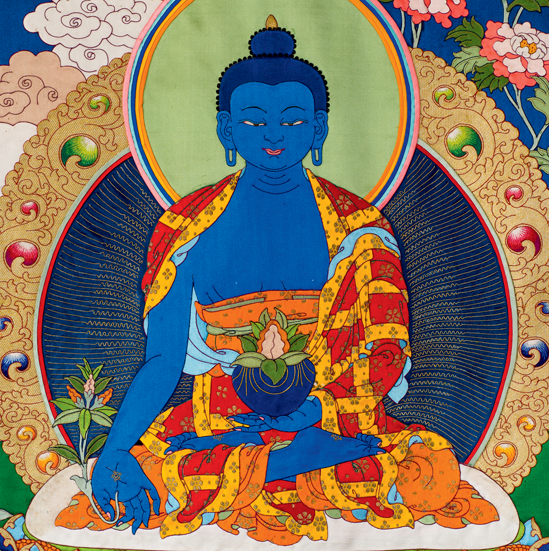 Maitri Bhavana Practice [Online]
Maitri Bhavana (unlimited friendliness) meditation practice cultivates compassion by being willing to take on the suffering of others. We acknowledge our deep interconnectedness and share a sense of spaciousness directed to those who are suffering. The intention is to provide relief from the claustrophobia which suffering creates. Maitri Bhavana practice is done especially for those who are ill or who are suffering, as well as their family and friends. The practice also teaches us how to strengthen and express our own human qualities of awakened heart. In this 4 week series we will be practicing and progressively training in Buddhist compassion practice.
This guided practice will take place on Fridays from noon to 12:45 on May 8th, May 15, May 22 and May 29th.
We invite you to send the names of those who are suffering from mental or physical pain to be included in this practice along with the nature of their pain, for example: Covid-19, cancer or depression.
*Please note: You DO NOT have to participate in the session in order to add a name.
Please click this link to add a name:
https://docs.google.com/spreadsheets/d/1-U6udjZjmA4Wey6UEaqd4DNMJXQG4GGcM-rKSl6EJj0/edit
We also invite you to participate in this practice with us to help generate as much warmth, kindness and compassion as we can together. The session will include a brief period of sitting followed by the Maitri Bhavana practice. Once the practice concludes, there will be additional time to talk and connect for those who are interested but this is purely optional.
Please click this link to view the Maitri Bhavana practice material:
https://docs.google.com/document/d/1-iNXLd2NkqESvvRqgu1PFYN-P31aF7f3z_fXxuXl0jY
If you are interested in leading a Maitri Bhavana practice (and have completed Guide Training) or if you have any other questions about this practice, please email us here: [email protected]
In order to get the zoom link for this practice you will need to REGISTER by the preceding Thursday night. An automated email will provide you with the zoom link.
Suggested Donation : $10
Donations may be made through venmo (@shambhalaboston0015) or via the donate page on our website.
This event will be held online via Zoom. Registration is required by Thursday evening before the day of the practice to receive the link.
The room will be closed/locked once the umdze begins the sitting portion of the practice, which should be about 5-10min into the session.
Thank you.