Heart of Recovery: 12 Step Meeting
Heart of Recovery is in person only. In person participants must follow the current pandemic safety measures.
Mondays, 7:30-9:00 pm
See the 2023 program schedule here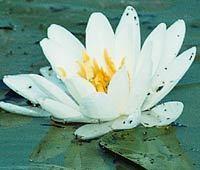 A weekly gathering bringing together Buddhist meditation practice and recovery. Open to all – meditation practitioners from all traditions and Twelve Step practitioners from all programs.
We use the principles of Council (a talking stick) practice and The Twelve Step traditions (no cross talk & anonymity) to:
~ Meditate with others who are in recovery or exploring recovery
~ Offer contemplations which inspire our recovery and support our practices
~ Share our personal experience, strength and courage
~ Integrate the basic goodness of meditation with our commitment to recovery
'Sobriety is finding a new way of living that involves engagement where there was withdrawal; generosity where there was self-centeredness; community where there was isolation; joy where there was bitterness; trust where there was cynicism.'
~ Kevin Griffin, One Breath at a Time: Buddhism and the Twelve Steps
Suggested donation of $2-$10
email: [email protected]
Leaders:
John R. 617-699-8130
Ginelle T. 617-858-4746
---
Health & Accessibility: In-person participants agree to follow the current pandemic safety policy. Additionally, we ask you to limit the use of scented products, as many people have chemical sensitivities. Note that our building is not wheelchair accessible
FAQ Common questions might be answered on our FAQ page.
If you're coming for the first time, we welcome you as our guest. After that please consider making a donation. Please practice generosity at the level that feels most appropriate. Your donations support programs such as this and promote a bright, caring, and brave environment of dharma practice.
Donate via:
Donation Page
-or-
paypal.me/shambhalaboston
-or-
venmo: @ShambhalaBoston0015 (use 0015 if it asks you to confirm a phone number) and mention "Recovery" or "HoR" in the memo.