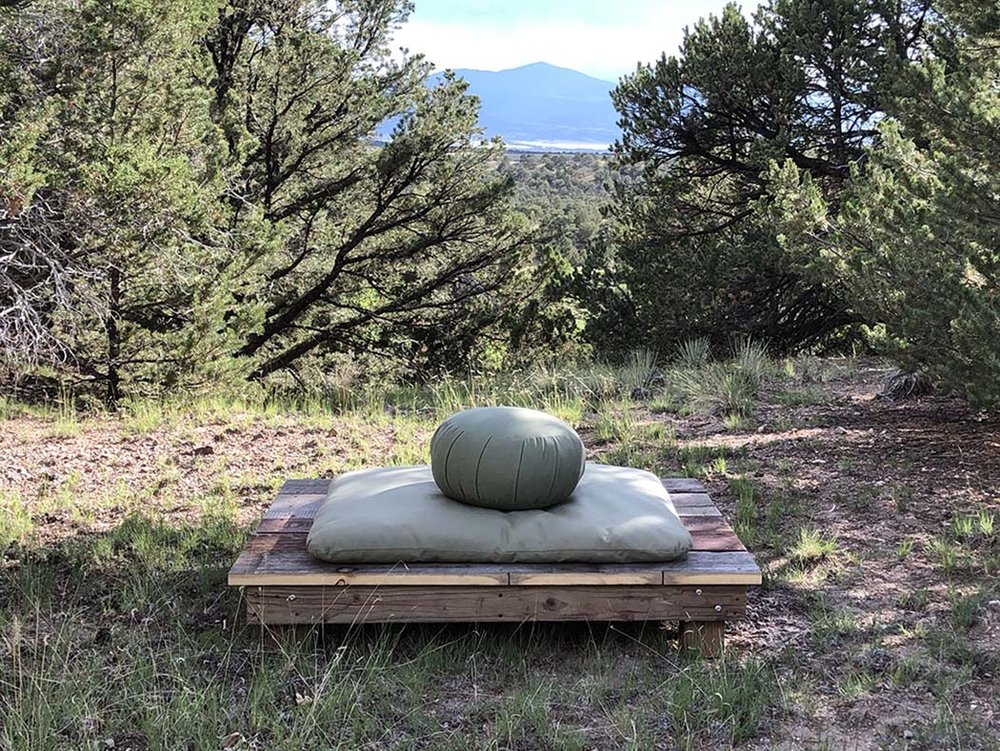 Engaging the Climate Crisis - Community Pizza and Video Night [IN PERSON]
Sunday, October 22, 5-7 pm
Loving the full catastrophe and the many wonders of this world is a phenomenal source of joy and connection. It is also a deep well of grief and despair. We cannot avoid it.
What is an ecological spirituality that attends not only to the fantasy of a lost Garden of Eden, but is able to open to the actual planet of which we are a part? A mature love for a person is to love them as they are, not as we remember them or wish they were. What does it mean to love our Earth as our Earth is; to be in a genuine relationship?
We will share a short video teaching from Adam Lobel called Love This Whole, Messy, F*cked Up World - Loving the World As It Is
Join others in the community for vegetarian pizza, video and discussion.
Adam Lobel is a longtime scholar, compassionate Buddhist minister, dedicated environmental justice activist and acclaimed ecopsychologist. Adam practices at the intersections of ecodharma, meditation, and psycho-social political transformation. He has a remarkable gift for working with individuals deeply engaged in life-changing and life-affirming endeavors.
(This video teaching is part of One Earth Sangha's Ecosattva Training)
Facilitated by Dylan Khanal and Mary Lang.
Kindly register so we know you are coming. Donations to cover the cost of the pizza are welcome.
5-5:45 Pizza and conversation
5:45-7 Adam Lobel Video and discussion


This short teaching from Adam can serve as an introduction and a taste of the one-day retreat he will be offering at the Shambhala Center on Saturday, November 4, Waking Up in a World on Fire: Beyond Burnout and Bypass
Photo courtesy of Robert Spellman and Mountain Water Retreat Center
---
Registration Please register with an email you check regularly. If our registrations system does not have a current email for you, you will miss important information about the program.
You should receive the first confirmation email within within 24 hours of registration. You should receive a second confirmation email with more program details approximately 1 week before the program begins. Sometimes emails may end up in your promotions, spam or junk folder. It's also possible that you've unsubscribed from emails from Shambhala, which prevents you from receiving the necessary emails. If you don't receive the first email, please contact [email protected].
In-person participation As an in-person event, all participants must agree to abide by the Shambhala Center's current Coronavirus Precautions Policy. Additionally, we ask you to limit the use of scented products, as many people have chemical sensitivities. Note that our building is not wheelchair accessible.
FAQ Common questions might be answered on our FAQ page.