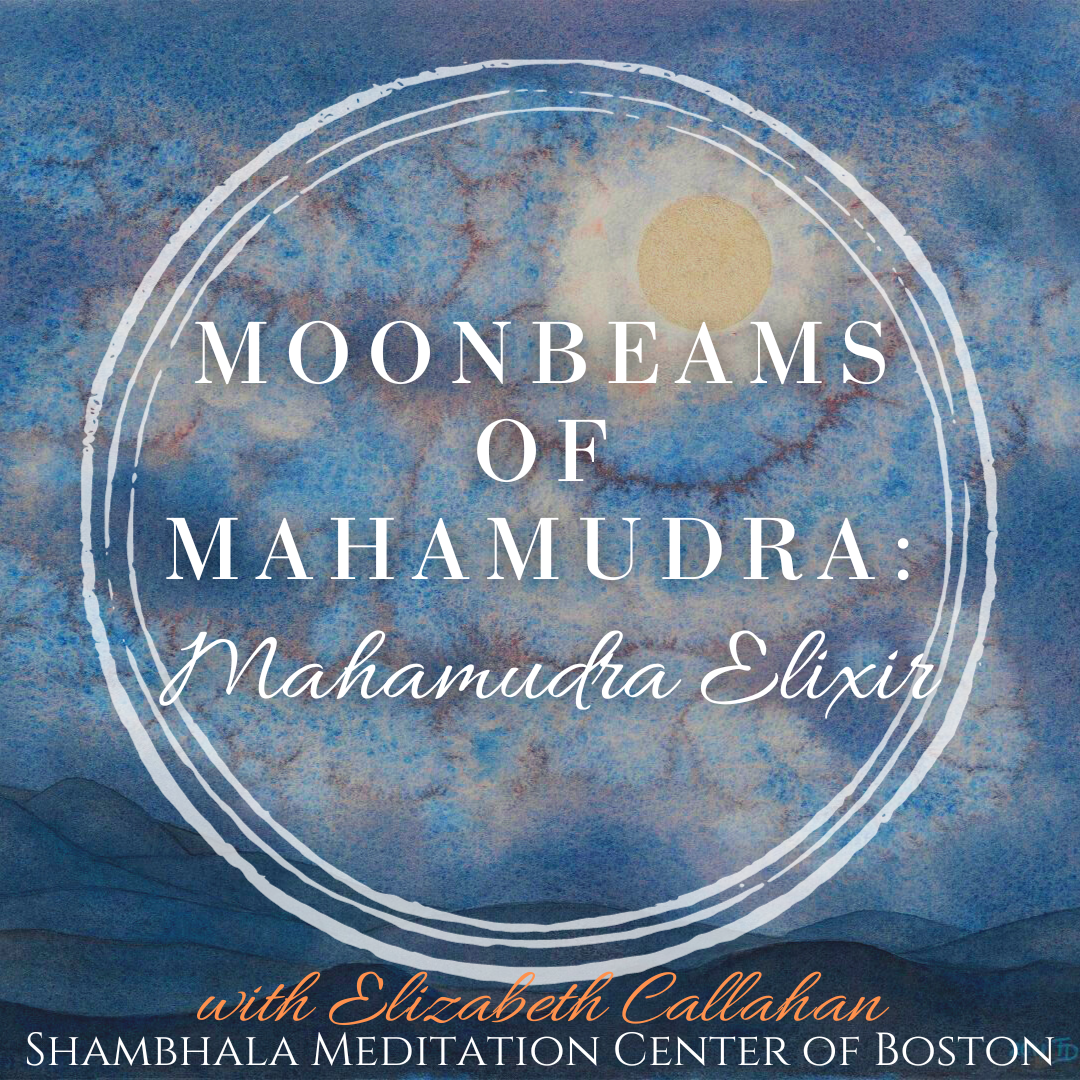 Moonbeams: Mahamudra Elixir - Nature of the Dynamic Mind [ONLINE]
with Elizabeth Callahan
Mahamudra Elixir: Nature of the Dynamic Mind
Image credit: Plum Moon, watercolor by Terry Durell Colosi

Dates: Mondays, October 16, 30, November 13, 27, December 11, January 8
Online over zoom
7:00-8:30 pm Eastern time
This six-part series will focus on key points in Moonbeams of Mahamudra with a special emphasis on mahamudra instructions for practicing with mind's dynamic qualities (thoughts, emotions, mind's expressive power, and display). As with our previous series, each session will include guided meditation, a talk, and discussion on an assigned topic of contemplation from the previous session.
Two quotes from Gampopa:
Regard thoughts as necessary. Regard them as a great kindness. Regard them as very dear to your heart. Regard them as indispensable.
……..
Some regard blocking every thought as it arises and resting with the mind wrapped up in nonconceptuality as a positive thing. That cannot serve as the path. It will cripple wisdom.
The assigned discussion topic for the first session is the last topic from the winter-spring series: Dohakoṣa verses, part seven.
If you are joining this series but did not participate in the previous series, please ask for the last handout, read it, and contemplate the Dohakoṣa verses. Be prepared to discuss that in a small group at the beginning of the first session based on your own experience and understanding.
There will be handouts for each session but it is recommended that everyone have a copy of Moonbeams of Mahāmudrā, translated by Elizabeth Callahan
Note that this program is restricted to eligible participants.
Requirements: This course is only open to those who have received pointing-out instructions in the Mahamudra tradition and practicing mahamudra shamatha-vipashyana meditation.
---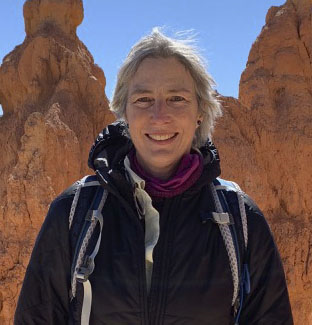 Elizabeth Callahan began her contemplative training and Tibetan studies in 1977, and completed two three-year retreats at Kagyu Thubten Chöling, New York, under the direction of Kalu Rinpoche. She is a student of Khenpo Tsültrim Gyamtso Rinpoche, and has translated key texts of the Karma Kagyu tradition, including Mahamudra: Ocean of Definitive Meaning, Profound Inner Principles, and, most recently, Moonbeams of Mahamudra. She has been a Tsadra Foundation Fellow since 2002 and is the director of the Tsadra Foundation Studies Scholarship Program.
This class will be offered online via Zoom. Classes will be recorded and recordings made available to participants to follow along or review. The zoom link, and other details will be emailed to paid and confirmed registrants approximately 1 week before the program begins. If you do not receive a confirmation email within 24 hours after registration, please check your spam folder, then contact [email protected] to make sure you are able to receive class communications.
Registration Please register with an email you check regularly. We will send important information about the program to you via email and don't want you to miss it.
Participants will receive a confirmation email within 24 hours of registration, and a confirmation email with program details approximately 1 week before the program begins. Sometimes emails may end up in your promotions, spam or junk folder. It's also possible that you've unsubscribed from emails from Shambhala, which prevents you from receiving the necessary emails. If you don't receive the confirmation email, please contact [email protected].
Price Please see our pricing policy page for information about tiered pricing, MyPrice, cancellations and more.
Zoom participation As with any contemplative practice, your environment impacts your experience. For those wishing to join virtually, we strongly suggest you find a space to join the program that is relatively quiet and free of distractions. Zoom meeting info will be provided to registrants approximately 1 week before the program starts.
FAQ Common questions might be answered on our FAQ page.