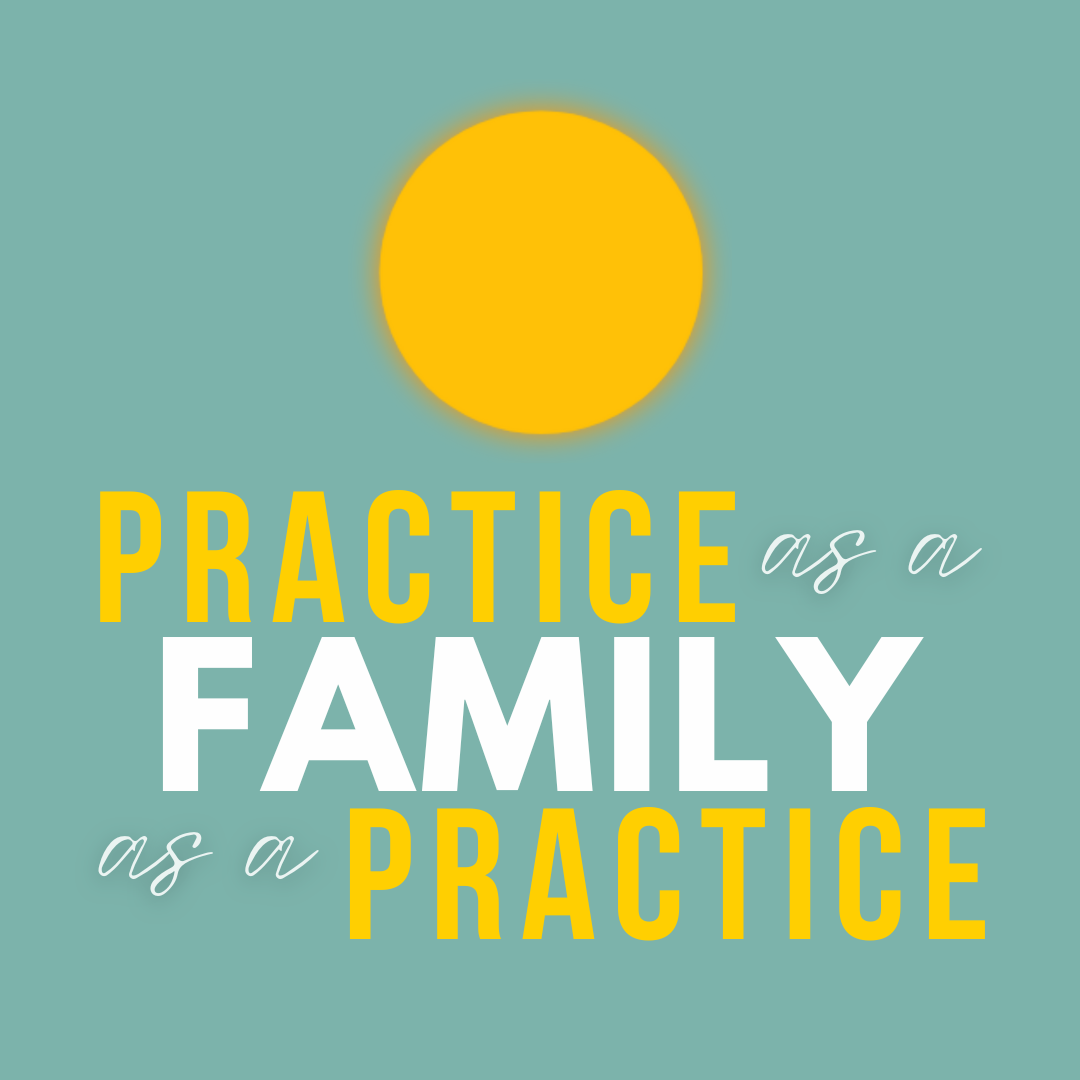 Family Practice
with Sarah Mae Gibbons, Erin Carter, Aaron Wickenheiser
Family as a Practice, Practice as a Family
Family is a place of practice. How do we work with our minds and hearts in the sometimes turbulent waters of family life? We can all use reminders and support to stay connected to our patience, generosity, discipline, and wisdom. Each week we will explore a different theme - something valuable for both parents and children.
These sessions provide:
Age-appropriate, secular introduction to mindfulness (the innate qualities of one's mind and heart);

Support in maintaining a sitting practice;

Support in developing mindfulness and compassion in the everyday moments of family life;

Support in aligning our parenting with our values;

An activity the whole family can participate in together!
During our 90 minute program, some activities will happen all together as a group and others will be focused for children or adults. We will have a space for children's activities set up in an adjoining room, or separate part of the room. One professional instructor will be available for the children, and they may either choose to work on an activity or they may choose to stay with their parents for some -or all- the session. Parents will be responsible for feeding their children and any bathroom breaks or diaper changes.
We welcome the whole range of family life, and recognize that some children might be shy or rambunctious, some might cry, some will nurse. This is not a silent retreat. We will work to make the space safe for everyone, and we invite you to do what is comfortable with your own family.
Everyone is invited to stay afterward to share tea and BYO snacks in the community area with other families. Please refrain from bringing products which contain nuts.
Registration is helpful, but not required. Please indicate in the comments the names and ages of children attending when you register.
Sunday morning 10:30am-12:00pm - Suggested donation $10-$25 to help cover the cost of the children's instructor, and the space (you can pay with a card online, or bring cash with you).
---
This program is IN-PERSON at 646 Brookilne Avenue.
Registration
Please register with an email you check regularly. We will send important information about the program to you via email and don't want you to miss it.
You should receive a confirmation email within 24 hours of registration. Sometimes registration emails end up in spam or junk folders. It's also possible you've unsubscribed from emails from Shambhala, which prevents you from receiving the necessary emails. If you don't receive the confirmation email, please contact [email protected].
Attendance: Please plan to arrive 10 minutes early to be ready to begin sitting at the start of the session.
Price Suggested donation of $10-$25 per family.
Parking & Transportation: Parking near the Shambhala Center can be limited. We strongly encourage using public transportation and/or carpooling.
In-person participation: Please note that masking is now optional. If you are not feeling well for any reason, please stay home and contact us about a refund. Additionally, we ask you to limit the use of scented products, as many people have chemical sensitivities. Note that our building is not wheelchair accessible.
FAQ Common questions might be answered on our FAQ page.