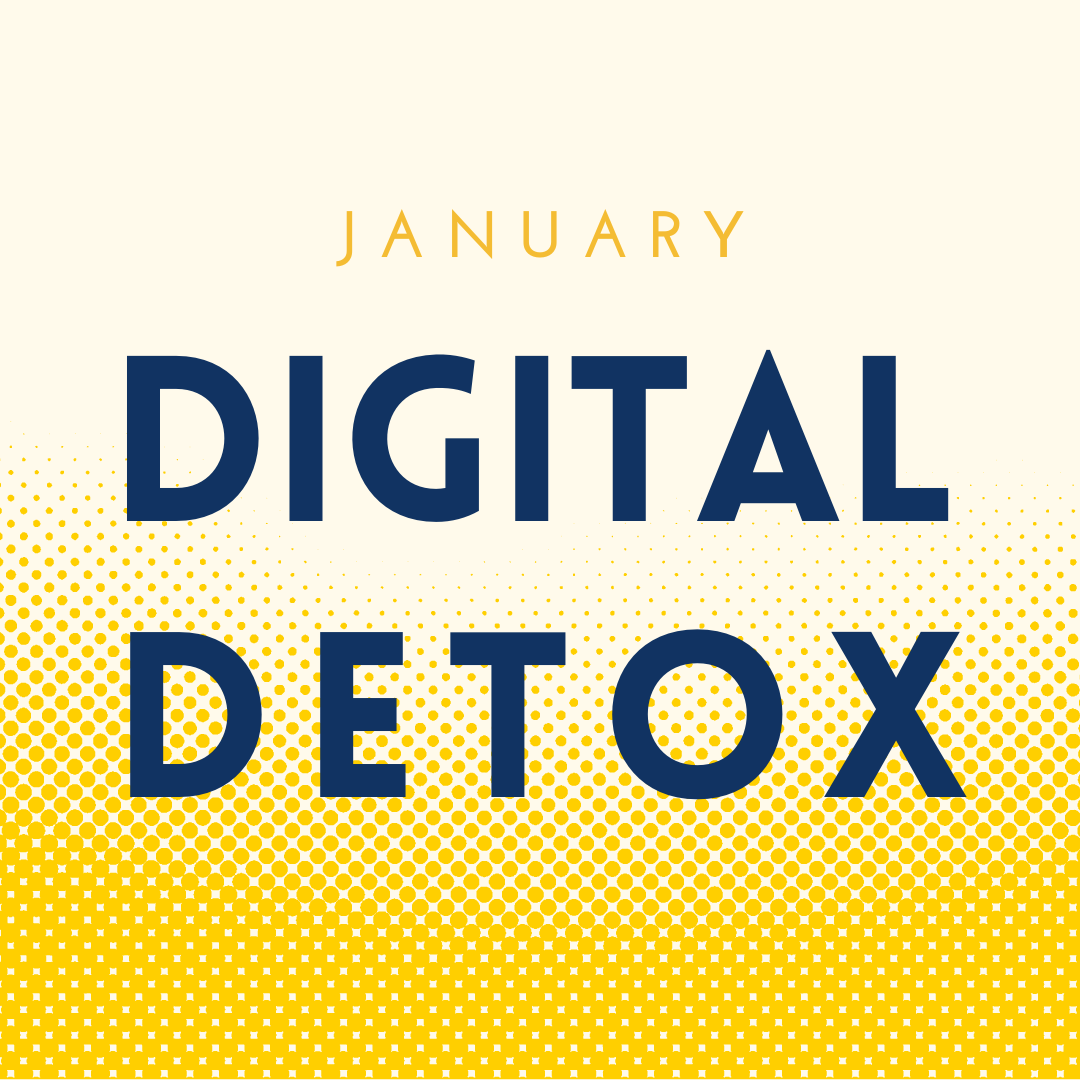 January Digital Detox
with Max Roberts-Zirker
What is the quality of your mind throughout your day?
The Four Reminders* highlight the preciousness of each moment, but the average person checks their phone over 100 times each day!
Modern life is full of opportunity, but it also has powerful ways of keeping us wrapped up, fixated and distracted. At our fingertips is a proverbial firehose of information, entertainment and opinion. It is amazing and wonderful, and also frightening. For many of us, a nearly compulsive relationship with this firehose - to check email, social media, news, etc. - actually degrades our life and our mind rather than improving it.
As much as these tools can make us feel connected, informed and entertained, there is good evidence that they also drive our discursiveness, isolation, anxiety, and outrage. Resetting our relationship with the endless stream of digital engagement reminds us to focus on what we actually value.
If you want to make space for healthier habits, healthier patterns in your life, you need to disconnect from the waterfall of distractions.
So, for 30 days - from Saturday January 1st through Sunday January 30th - I invite you to "detox" from your digital habits. You'll make a plan for creating distance from your devices, and you'll explore or rediscover what makes your life meaningful. Before we end, we'll make a new plan for our new relationship with our devices so that they serve us rather than the other way around.
Here are some things you might do:
100 Minute Meditation Challenge

spend time alone,

take long walks;

journal, or write letters to yourself

connect more deeply with people who enrich your life,

gratitude practices
Here are some things we WON'T do:
fill every uncomfortable or unplanned moment with stimulation;

confuse being busy with productive or successful;

swap digital stimulation for other easy-access, low-value stimulation such as unhealthy food or alcohol;
* The Four Reminders are a traditional practice for turning the mind toward dharma. In this context, they could be understood as:
The fortunate circumstances of my life are difficult to gain. and easy to lose. Now I must do something meaningful.

Life is like a bubble. Death is certain and comes without warning.

My actions sow the seeds of future wakefulness or ignorance. How I spend my time matters.

Clinging to distraction and false security binds me to the wheel of samsara. Awareness and discipline can set me free.
Read more in the Profound Treasury of the Ocean of Dharma, Volume 3, p.346-352
---
Max Roberts-Zirker is the Executive Director of the Shambhala Meditation Center of Boston. He is a third generation buddhist, and has been teaching in Shambhala since 2013. He lives with his wife and son on the South Shore.
---
Ironically, this is an 'online only' class. There are no in-person activities. Registrants will receive a welcome email with instructions for the month,and an invitation link to three optional one-hour zoom calls.
Optional Zoom call dates:
9:30am Saturday, January 1st
9:30am Saturday, January 15th
9:30am Saturday, January 29th
We're committed to making this program accessible regardless of financial barriers. Feel free to use the MyPrice option, and read more about our pricing tiers and pricing policy here.