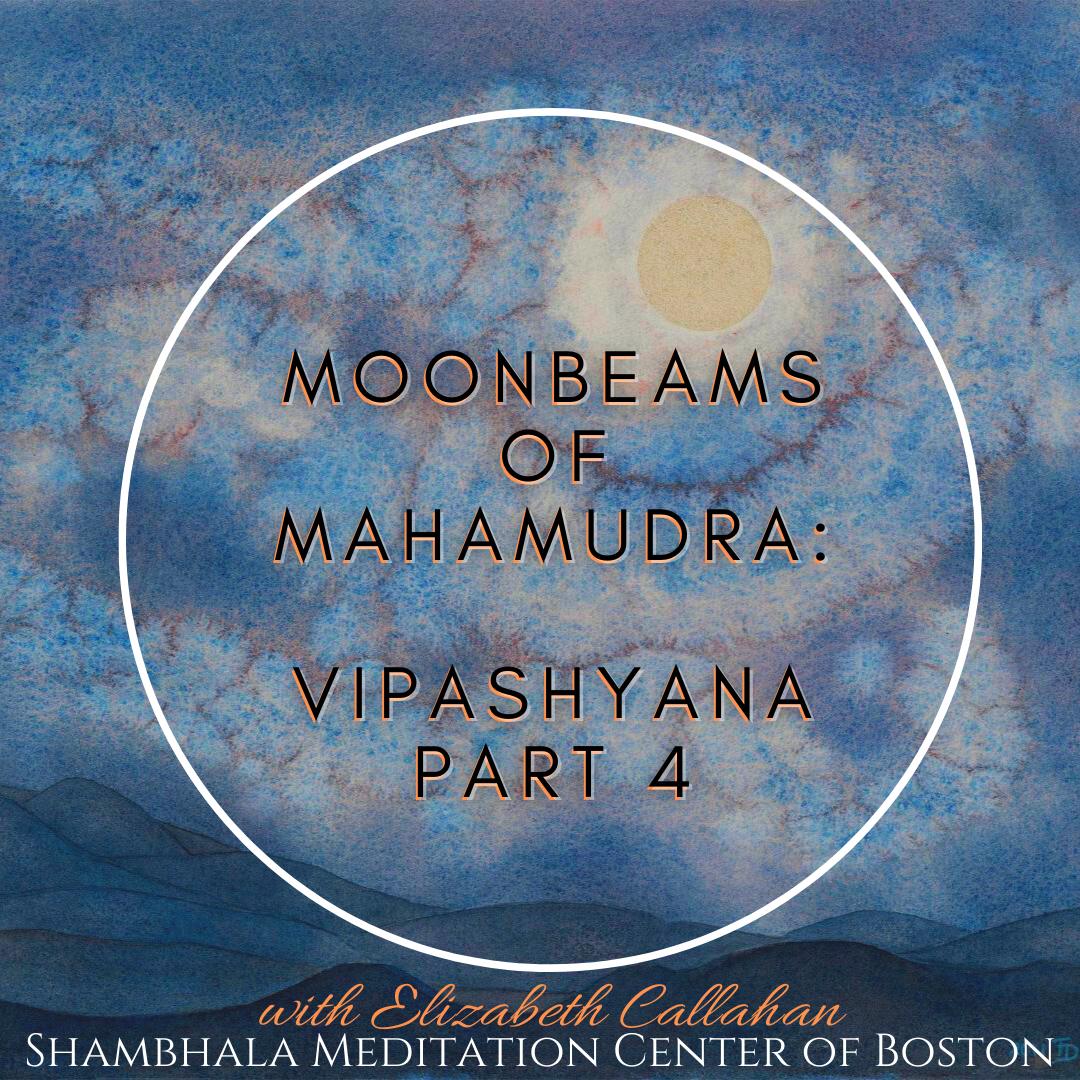 Moonbeams of Mahāmudrā: Sustaining Our Practice
with Elizabeth Callahan
Mahamudra is the practice at the heart of all Kagyu traditions.
Continuing our study and practice of Dakpo Tashi Namgyal's Moonbeams of Mahāmudrā, this five-session bimonthly course will be on Chapter 11: Sustaining Mahāmudrā. The primary aim of the series is to expand our experiences of mahāmudrā śamatha-vipaśyanā instructions in both formal meditation sessions and during our post-meditation daily life. We will also explore the vipaśyanā meditation instructions provided by the ninth Karmapa, Wangchuk Dorje, in his Dispelling the Darkness of Ignorance.
Each session will include an introductory talk, guided meditation, and group discussion. During the intervening two weeks, it is expected that everyone will spend some time delving into the practice instructions.
Required text: Moonbeams of Mahāmudrā, translated by Elizabeth Callahan
This class will meet on 5 Mondays: October 18, November 1, 15, 29, and December 13.
Restricted Program
Prerequisites: This course is open only to those who 1) have received pointing-out instructions from a recognized vajrayana lineage holder, AND 2) participated in Moonbeams of Mahāmudrā: Mahāmudrā Vipaśyanā II.*
* Those who did not participate in this course are also welcome to join if they have participated in mahāmudrā programs based on Pointing Out the Dharmakāya, or a similar mahāmudrā vipaśyanā program, and have read Chapters 9-10 of Moonbeams (please contact us if you have any questions.)
---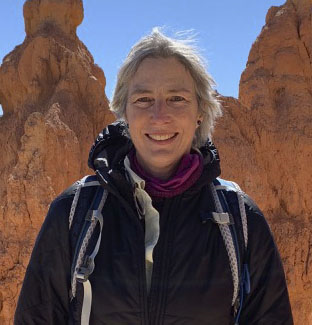 Elizabeth Callahan began her contemplative training and Tibetan studies in 1977, and completed two three-year retreats at Kagyu Thubten Chöling, New York, under the direction of Kalu Rinpoche. She is a student of Khenpo Tsültrim Gyamtso Rinpoche, and has translated key texts of the Karma Kagyu tradition, including Mahamudra: Ocean of Definitive Meaning, Profound Inner Principles, and, most recently, Moonbeams of Mahamudra. She has been a Tsadra Foundation Fellow since 2002 and is the director of the Tsadra Foundation Studies Scholarship Program.
---
This class will be offered online via Zoom. Classes will be recorded and recordings made available to participants to follow along or review. Participants must purchase a copy of the book before the class begins. The Zoom link, and other details will be emailed to paid and confirmed registrants approximately 1 week before the program begins. If you do not receive a confirmation email within 24 hours after registration, please check your spam folder, then contact [email protected] to make sure you are able to receive class communications.
Note that this program is restricted to eligible participants.
Image credit: Plum Moon, watercolor by Terry Durell Colosi