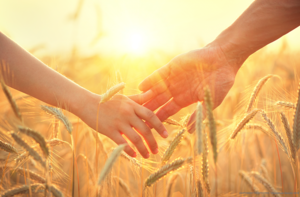 Harvest of Peace - In-Person Morning Practice
Register below to join the morning lhasang and practice session IN PERSON.
Our morning practice session will be a hybrid practice, with both in-person and virtual participants. The in-person practice is limited to 10 participants and registration is required. On-site details will be sent by email to registrants.
The Harvest of Peace is a special Shambhala Community celebration of the Fall Equinox - harvesting in the northern hemisphere and planting in the southern. This time is associated with Ratna energy of nourishing, supporting and enriching. It is a time to contemplate what nourishes us personally and as a community.
Balancing home, work, social and spiritual lives can be very demanding, so we can take some time to examine and re-seed our relationship with generosity and abundance which strengthen and sustains us throughout the year.
It's a time of encouragement, raising each other's energy and rousing excitement for the year to come.
Morning Practice & Lhasang (10-11:30am)
10:00 Land acknowledgement and welcome
10:15 Shamatha and Tonglen practice session
10:45 Contemplation of richness and gratitude
11:00 Brief financial update
11:10 Invitation for afternoon enriching practice*
11:15 Lhasang
11:30 Close
Amory Park (or on-your-own) outing (12 - 1:30pm)
Weather dependent, open to all. The afternoon is a time to walk in nature, appreciate your senses and practice gratitude. We'll come back together in the afternoon to share something from our excursions.
Afternoon Community Gathering (2 - 4pm)
2:00 Welcome, Land Acknowledgement, Community Share
2:30 Director Address & Community Appreciation
3:00 Community Discussion, Financial Updates & Fundraiser
4:00 End
*Before 2pm on Saturday, look for something that expresses the richness of the time, place and season. It could be a poem, a thought, a leaf, a recipe, etc. More details to be provided Saturday morning
Throughout the day, from 8am-6pm, we will have a virtual fundraiser. You can see our progress by following us on Facebook and Instagram - #BostonHOP. Donations can be sent through the
donate page
on our website, via venmo (@ShambhalaBoston0015), or Paypal (
paypal.me/shambhalaboston
or scan the QR code below with the PayPal app to save us the processing fees!)