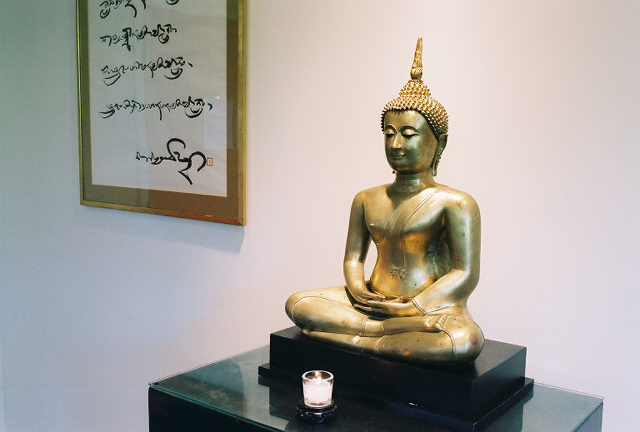 Weekthün: In-Person Group Practice Retreat
with Charlie Trageser & William Wooding
9AM-5PM
Sunday Aug 1 - Saturday August 7
In-person group retreat cultivating lovingkindness and compassion, held within the space of friendship and community

"Your friends in the sangha provide a continual reference point which creates a continual learning process. They act as mirror reflections to remind you or warn you in living situations. That is the kind of companionship that is meant by sangha. We are all in the same boat; we share a sense of trust and a sense of larger-scale, organic friendship."
"A Community of practitioners working together" – Chögyam Trungpa
Loving kindness (maitri) and compassion (karuna) are two powerful teaching streams that provide a continual source of strength and nourishment on the path. The development of loving kindness begins with meditation. In meditation practice we get to know and trust ourselves on a deeper level, and we become friendly and kind to ourselves. That gives us the foundation of strength to be willing and able to reach out to others with compassion.
The practice of sitting meditation slows our torrent of thoughts and distractions and uncovers the stable, clear and potent quality of our mind. After beginning a meditation practice, many want to deepen this experience through extended retreats.
This week of meditation, known as weekthün (week session), will include silent sitting and walking meditation, meetings with meditation instructors, short talks, contemplative lunches, guided compassion practices, and plenty of time to let your mind rest from the usual hectic pace of life.
Adapted from the Shambhala dathün (moon or month-long practice), the city weekthun is an opportunity for us to connect deeply with meditation while relating it directly with our regular life. Meditation practitioners of any silent tradition are welcome. If possible, it is helpful if you have already had meditation instruction and some experience and understanding of meditation beforehand.
We invite practitioners of all levels to join us in this week of spacious mind - for the entire week, one day, or half a day.
The typical daily schedule is:
9:00 AM - 12:00 PM - Morning Chants and Meditation. Silence through lunch.
12 - 1:30 - Silent BYO lunch together, outdoor walk
1:30 PM - 5 PM - Meditation and a Short Talk or discussion, with one of our Weekthun Teachers
NOTE: Friday session will include a streamed talk by Gaylon Ferguson. Saturday includes practice of the Sadhana of Mahamudra.
---
Registration Required: Registration is required for participation. If you aren't able to participate in the full week, please note on the registration form the days you plan to attend.
Attendance: Please plan to arrive 15 minutes early to be ready to begin sitting at the start of the morning (9am) or afternoon (1:30pm) session. The building doors will be locked after each session begins and late arrivals will have to wait outside.
Cost & Generosity Policy: We have tiered payment options to encourage generosity and help support a variety of financial circumstances. Consider the value of the opportunity to practice in an environment specifically created to support your wakeful mind, supported by other students and teachers, and offer as generously as you can. Please consider the Patron or Sustaining prices for the week, or the Supporting price for a single day. If the listed options don't work for you, please use the MyPrice option to offer what works for your situation. The most important thing to us is that the community practices together.
Staff: If you have experience and are able to serve as staff (greeter, time-keeper, etc) for one or more of these sessions please click here.
Parking & Transportation: Weekday parking near the Shambhala Center is very limited. We strongly encourage using public transportation and/or carpooling.
Health & Safety: Because this program is in-person, involving long periods in the same room together, this program is for fully vaccinated individuals. Because of the Delta variant, masks are required except for when seated on your cushion. The program may be capped to limit the number of people in the meditation hall at one time.