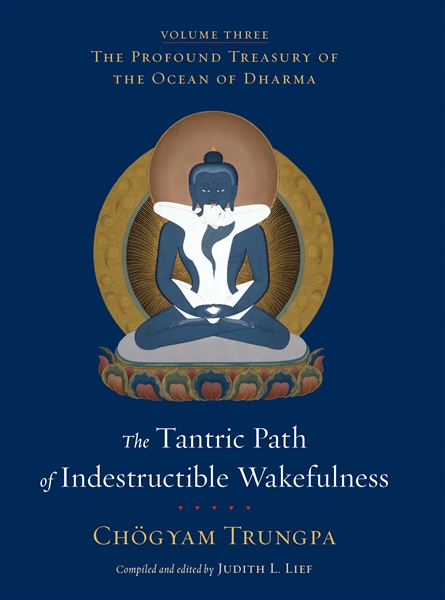 Introduction to the Vajrayana - Profound Treasury
with Janet Romaine & James Wilton
Introduction to the Vajrayana, as taught by Chӧgyam Trungpa Rinpoche
Six Thursdays – September 9, 16, 23, 30, October 14, 21 (skip October 7)
Tantrikas, or vajrayana practitioners, recognize that the most challenging aspects of life, the energies and play of confused emotions and challenging obstacles, can be worked with as gateways to freedom and realization.
This six-class introduction to the Vajrayana path will be grounded in the teachings of Chӧgyam Trungpa from the Profound Treasury Volume Three, The Tantric Path of Indestructible Wakefulness. The Profound Treasury presents the teachings of Chӧgyam Trungpa in a way that joins traditional Buddhist concepts with contemplative, experiential understanding, in vivid language which is as fresh today as when they were first taught.
Topics included in this survey course will be the ground of vajrayana, the Four Reminders and ngondro, devotion and samaya, the nature of mind in Vajrayana and the connection between traditional Tibetan Buddhist teachings and the Shambhala teachings. Classes will consist of talks and discussion based on assigned readings for each week.
This is a restricted program for advanced students. This class is particularly recommended for people beginning Vajrayana practice this fall, or who are contemplating beginning Vajrayana within the next year, and for those vajrayana students who would like to review or renew their Vajrayana understanding. Experienced students of the Profound Treasury teachings are also welcome with permission of the instructors.
Taught by Janet Romaine and Jim Wilton.
* A free, printed copy of "The Tantric Path of Indestructible Wakefulness" can be offered to any participant who requests one *