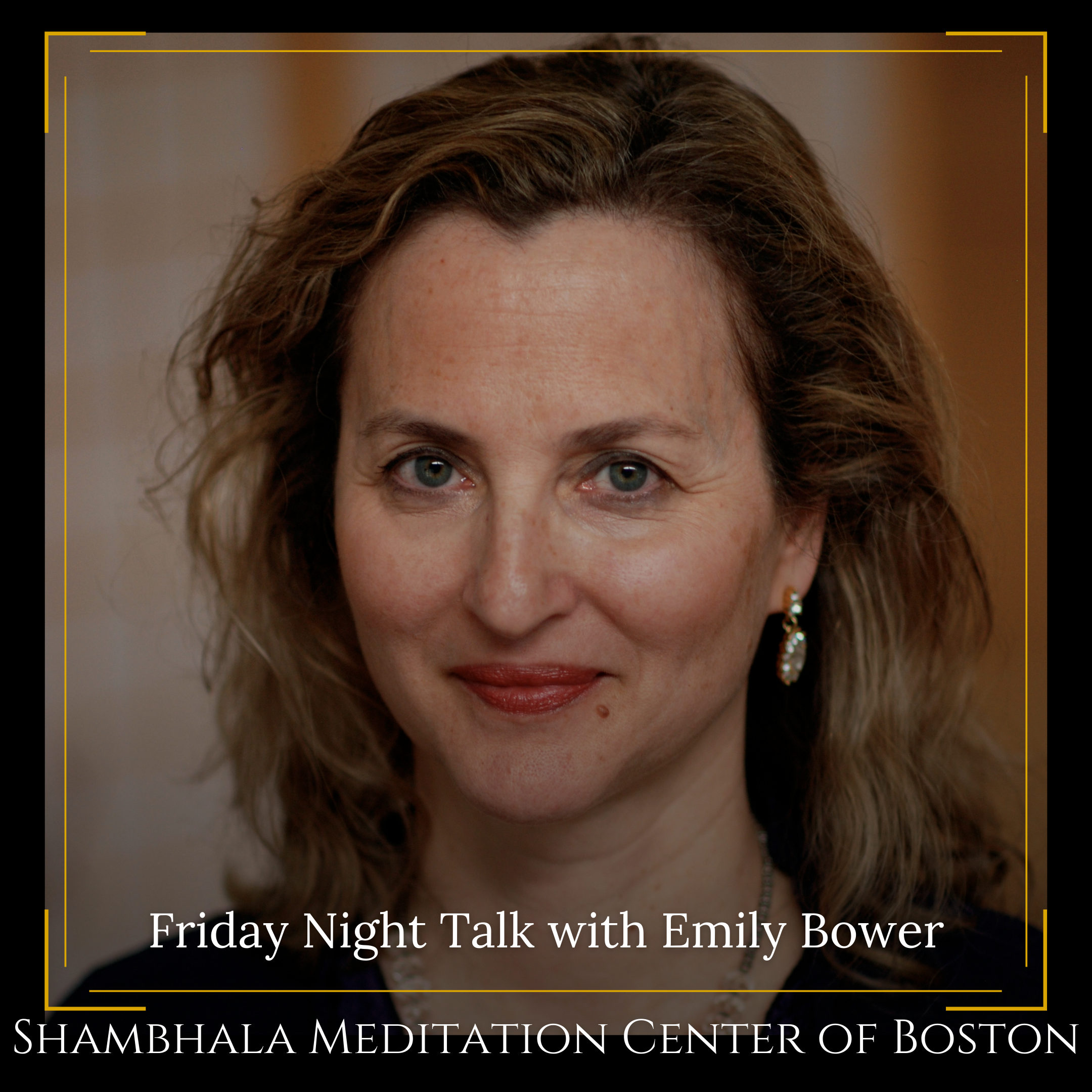 Friday Night Talk - Unconditional Kindness: Regarding Others as Our Guides
with Emily Bower
May all sentient beings enjoy happiness and the root of happiness
May they be free from suffering and the root of suffering
May they not be separated from the great happiness devoid of suffering
May they dwell in the great equanimity free from passion, aggression and prejudice
Many of us have spent much of the past year isolated and without much contact with other sentient beings. Now, when we venture outside and are going about activities that bring us into the company of other people (in some situations, all of us are wearing facemasks), instead of "getting through it as quickly as possible", worrying about ourselves when we are doing those unavoidable errands, could we pause, make smiling eye-contact with our mask on, and gesture to the other person that they are welcome to go ahead of us?
How do we practice unconditional kindness on the spot for ourselves and others? Acknowledging others' feelings and needs, even with a very few words or simple gestures, can make an anxious situation … better for everyone.
---

Emily Bower lived in the Boston area and attended the Boston Shambhala Center in 1995-96, and again from 2000 to 2011. She trained as a teacher at the Boston Shambhala Center by serving on a team of presenters who offered open house talks every Tuesday evening. Senior teachers mentored newer teachers, creating a generous atmosphere in which to discuss the teachings and share presentation skills. In her service as a senior teacher in the Shambhala community, she leads both extended retreats and weekend programs. She especially enjoys presenting on themes that bring practical application to our wisdom traditions.
She now lives and works in Los Angeles as a book editor and publishing consultant and is an editor for 84000: Translating the Words of the Buddha, an international non-profit initiative to translate all of the Buddha's words into modern languages and to make them available to everyone, free of charge.
---
You should receive a confirmation email within 24 hours of registration. You should also receive an email by noon the day before the event which includes the link to join the call. If you do not receive either email, please check your spam or promotions folders, then contact [email protected] It is possible that you have opted out of emails from the Shambhala Database.
Friday Night Talks begin at 7 pm Eastern time (8 Atlantic, 5 Mountain, 4 Pacific).
All paid registrants receive a link to the zoom recording early the following week.