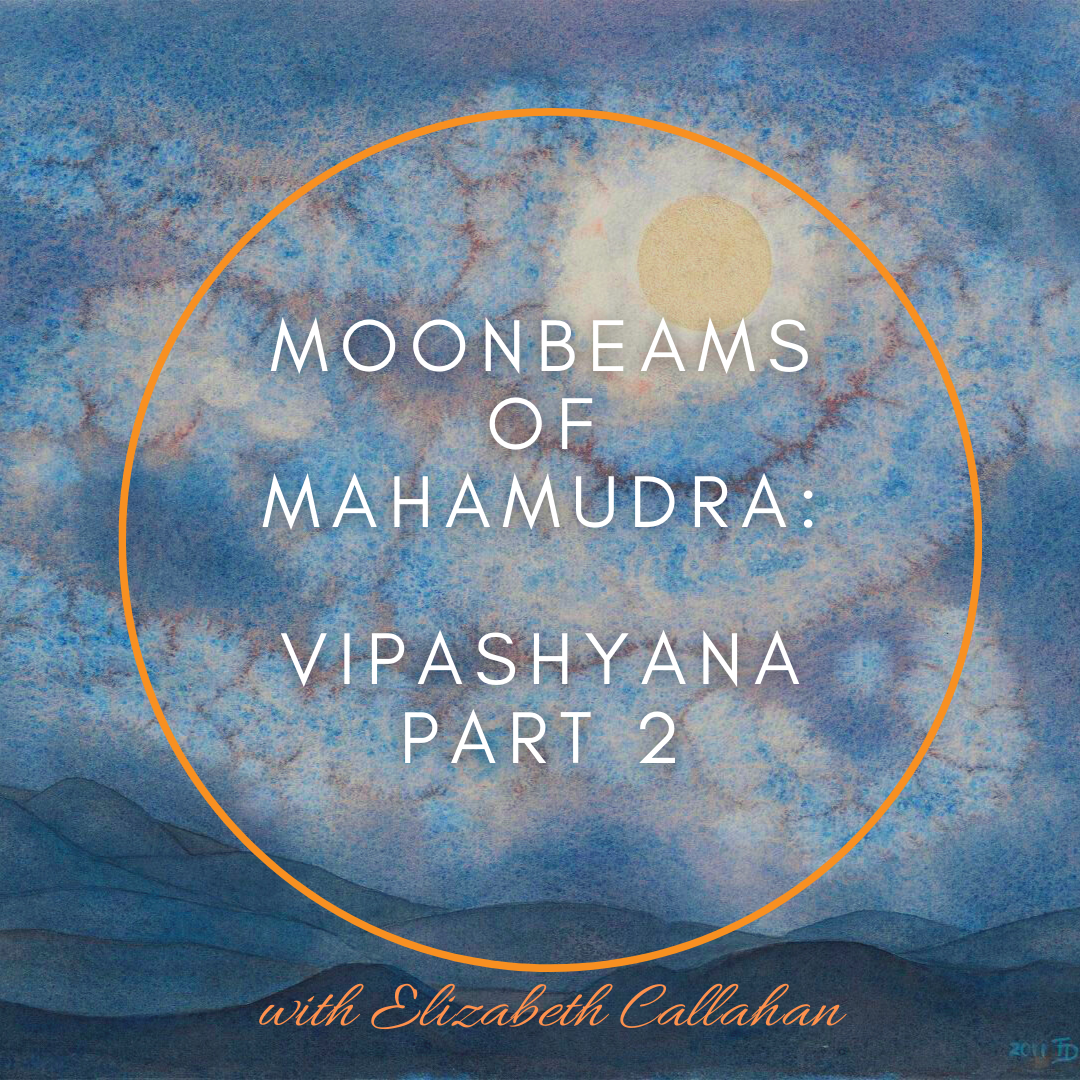 Moonbeams of Mahāmudrā: Vipashyanā Part Two
with Elizabeth Callahan
Mahamudra is the practice at the heart of all Kagyu traditions.
Continuing our study and practice of Dakpo Tashi Namgyal's Moonbeams of Mahāmudrā, this six-session bimonthly course will be on Chapter 10: Pointing-Out Instructions. The primary aim of the series is to support our exploration and implementation of mahāmudrā vipaśyanā instructions. Using the techniques of vipaśyanā, we can go beyond technique in our own practice to fully recognize what was revealed during the profound pointing-out instructions.

As Saraha says: Look: mind itself reveals suchness to itself.
Each session will include an introductory talk, guided meditation, and breakout group discussion. During the intervening two weeks, it is expected that everyone will spend some time delving into the practice instructions.
Required text: Moonbeams of Mahāmudrā, translated by Elizabeth Callahan
This class will meet on 6 Mondays, June 7, 21, July 12, 26, August 9, and one more date TBD
Restricted Program
Prerequisites: This course is open only to those who 1) have received pointing-out instructions from a recognized vajrayana lineage holder, AND 2) participated in Moonbeams of Mahāmudrā: Mahāmudrā Vipaśyanā I.*
* Those who did not participate in this course are also welcome to join Part II if they have participated in mahāmudrā programs based on Pointing Out the Dharmakāya, or a similar mahāmudrā vipaśyanā program, and have read Chapter 9 of Moonbeams (please contact us if you have any questions.)
---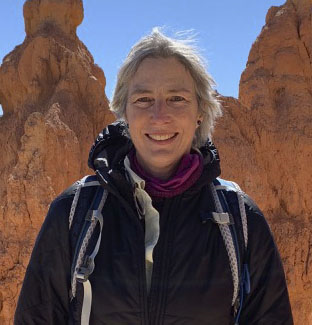 Elizabeth Callahan began her contemplative training and Tibetan studies in 1977, and completed two three-year retreats at Kagyu Thubten Chöling, New York, under the direction of Kalu Rinpoche. She is a student of Khenpo Tsültrim Gyamtso Rinpoche, and has translated key texts of the Karma Kagyu tradition, including Mahamudra: Ocean of Definitive Meaning, Profound Inner Principles, and, most recently, Moonbeams of Mahamudra. She has been a Tsadra Foundation Fellow since 2002 and is the director of the Tsadra Foundation Studies Scholarship Program.
---
After registration, you should receive a confirmation email from our database within 24 hours. You will also receive an email by noon the day before the event which includes the link to join the call. If you do not receive these emails, please check your spam or promotions folders, then contact [email protected] It is possible that you have opted out of emails from the Shambhala Database.
Note that this program has prerequisites
Image credit: Plum Moon, watercolor by Terry Durell Colosi