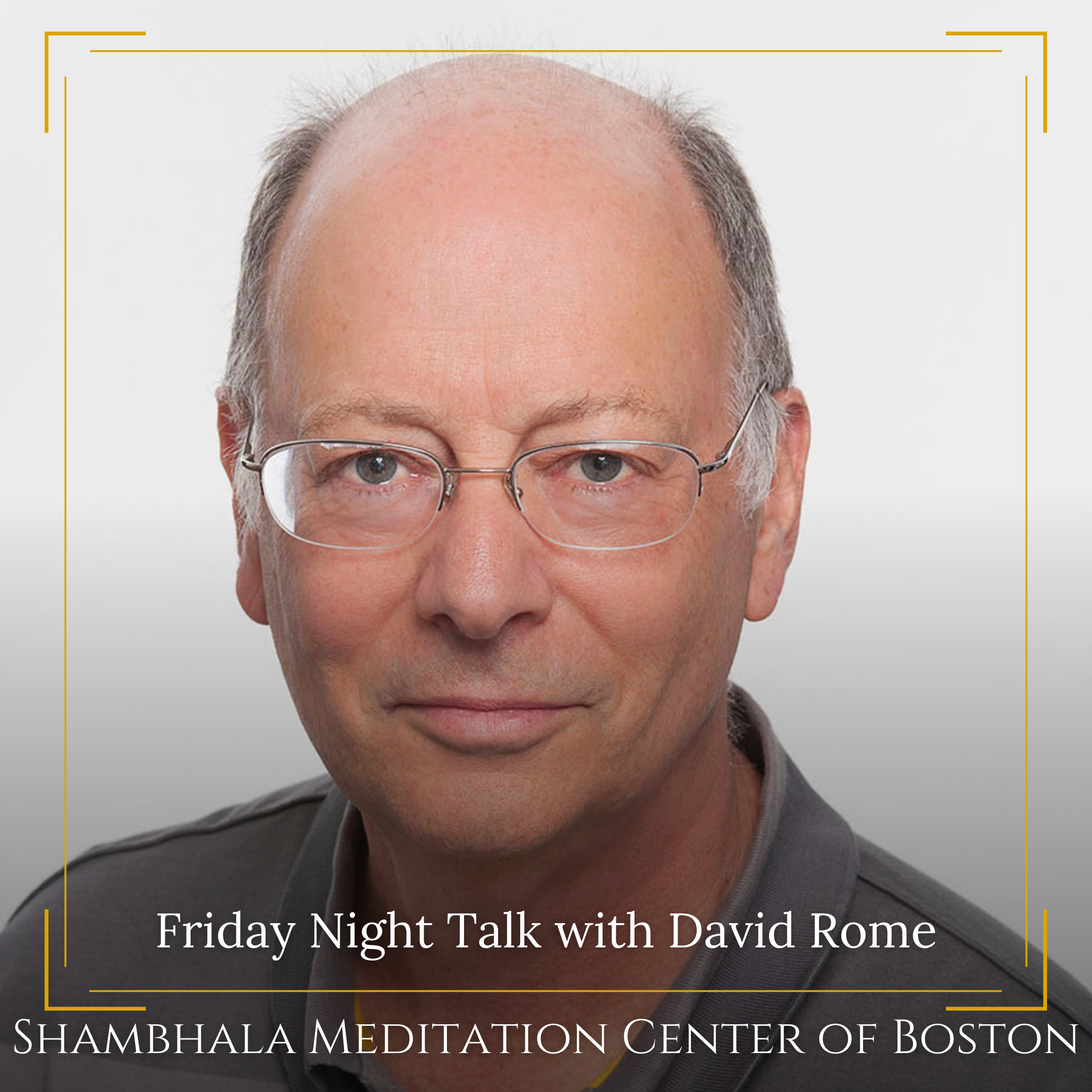 Friday Night Talk - First Thought Best Thought: The Poetry of Chögyam Trungpa
with David Rome
Friday Night Talks begin at 7 pm Eastern time (8 Atlantic, 5 Mountain, 4 Pacific)
Nowhere is Chögyam Trungpa Rinpoche's inner life more accessible than in his poetry.
Rinpoche's poems are filled with striking imagery, passion, humor, tenderness, and pride. They contain personal reflections, appreciations, incisive social commentary, and spontaneous flashes of profound teaching.
We will explore both the poetry and Rinpoche's creative process, as well as how he used poetry to awaken his students.
David Rome was both scribe and editor for hundreds of Chögyam Trungpa's poems and edited four volumes of his selected poems, including First Thought Best Thought and Timely Rain, both published by Shambhala Publications.
---
David Rome began practicing Buddhism in 1971 and served for nine years as private secretary to the Vidyadhara, Chögyam Trungpa Rinpoche. David played a leadership role in the early development of Shambhala International and Naropa University and was one of the first teachers in the Shambhala Training program. He has served as President of Schocken Books and Senior VP for Planning of the Greyston Foundation, and as a senior fellow with the Garrison Institute, a Hudson Valley research and retreat center applying contemplative methods to solve social and environmental challenges. He is the author of Your Body Knows the Answer: Using Your Felt Sense to Solve Problems, Effect Change, and Liberate Creativity (Shambhala 2014), a guide to the practice of mindful focusing (www.mindfulfocusing.com).
---
You should receive a confirmation email within 24 hours of registration. Sometimes registration emails end up in spam or junk folders. It's also possible you've unsubscribed from emails from Shambhala, which prevents you from receiving the necessary emails. If you don't receive the confirmation email, please contact [email protected]
All paid registrants receive a link to the zoom recording early the following week.