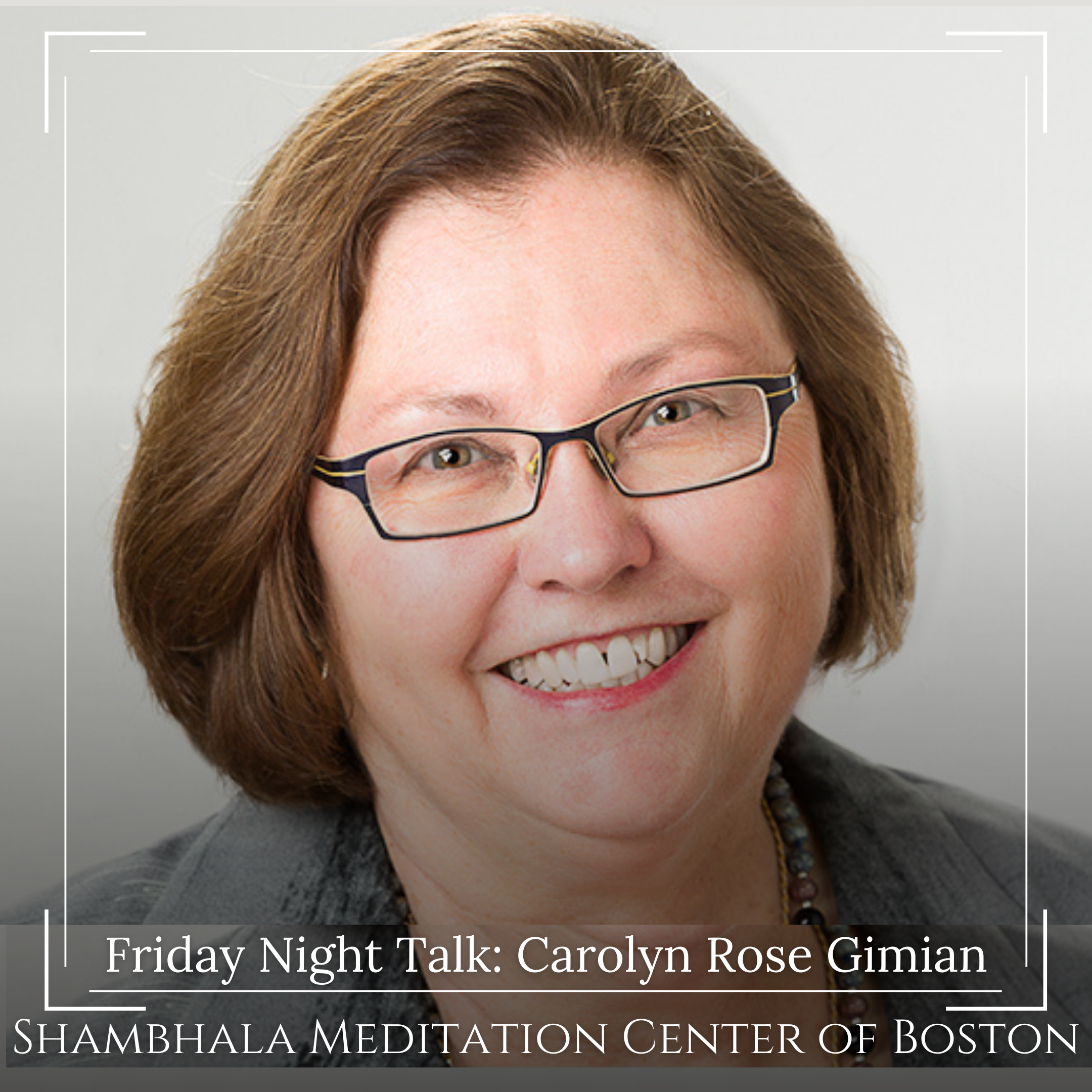 Friday Night Talk: Recalling Chögyam Trungpa: Looking Back/Looking Forward
with Carolyn Gimian
7-8:30 pm Eastern (8 Atlantic, 5 Mountain, 4 Pacific)
April 4 th is the anniversary of Chögyam Trungpa's death, or Parinirvana. Although he died more than thirty years ago, his teachings are in many ways more applicable today than ever before. What methods did he use to analyze situations and to forecast what might be coming? What did he see when he looked into the future? One wonders what he might say if he were alive today. How does this apply to our own practice and study?

Carolyn Rose Gimian has been involved in archiving, editing, and publishing Chögyam Trungpa's teachings for more than forty years. She will offer readings, insights, and stories that help to shed light on his life and his teachings, and she'll invite us all to join in the discussion.
"The Practicing Lineage, which places a lot of importance on the necessity to practice meditation, is very much in contact with what's going on, virtually what is going on, actually what is going on, on the spot on the dot, constantly."
-----Chögyam Trungpa, The Mishap Lineage: Transforming Confusion into Wisdom.
---
Carolyn Rose Gimian is the editor of The Collected Works of Chögyam Trungpa, Mindfulness in Action, The Future Is Open, and many other volumes of Chögyam Trungpa's work. She was the founding director of the Shambhala Archives in Halifax, Nova Scotia, a major repository of Trungpa Rinpoche's archival legacy, and she is the Executive Director of the Chögyam Trungpa Institute at Naropa University. Since 2013, she has helped to organize and teach at the Profound Treasury Retreats, presenting Chögyam Trungpa's teachings in a retreat setting in Maine and Colorado.
---
You should receive a confirmation email within 24 hours of registration.
Sometimes registration emails end up in promotion, spam or junk folders. It's also possible you've unsubscribed from emails from Shambhala, which prevents you from receiving the necessary emails. If you don't receive the confirmation email, please contact [email protected].
All paid registrants receive a link to the zoom recording early the following week.
Talk proceeds will be shared with the Chögyam Trungpa Institute at Naropa University.