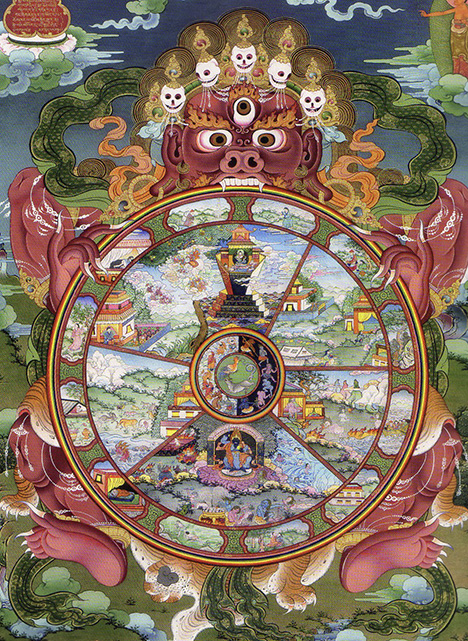 The Bone of Existence: The Path of a Lonely Buddha
with John Rockwell
Once upon a time a meditator picked up a bone in a charnel ground, and wondered how this bone came to be. Upon reflection, they concluded it came from death—someone dying. Then, how did death come to be? This lonely practitioner proceeded step-by-step to penetrate their direct experience. Ultimately, they came full circle to realize that the fear of death and aloneness is the root of confusion and suffering. Achieving liberation as a solitary buddha, they awakened through their own intelligence and bravery. In four gatherings, we also will retrace the twelve steps of this "wheel of life," pondering cause and effect, asking questions, listening, and speaking from the heart. Each gathering will start with a half hour of sitting and contemplation led by the teacher, then a talk, small discussion groups, and a final full group exchange. All are welcome.
Recordings will be available after each class for registered participants. Asynchronous participation by recording only is also possible.
John Rockwell has been on the path of dharma for 45 years. He met Chögyam Trungpa Rinpoche in 1975 and studied and practiced the Buddhist and Shambhala teachings for 12 years with him, and in particular worked with him on translating Tibetan texts into English. For ten years, he studied and taught at Naropa University in the Buddhist Studies department. For many years, he served as an acharya or senior teacher for Sakyong Mipham Rinpoche and also studied intensively with Khenpo Tsultrim Gyamtso Rinpoche. He has practiced Taoist qigong for 12 years with Eva Wong, who has authorized him to teach.
Wheel of Life painting by Tashi Dhargyal