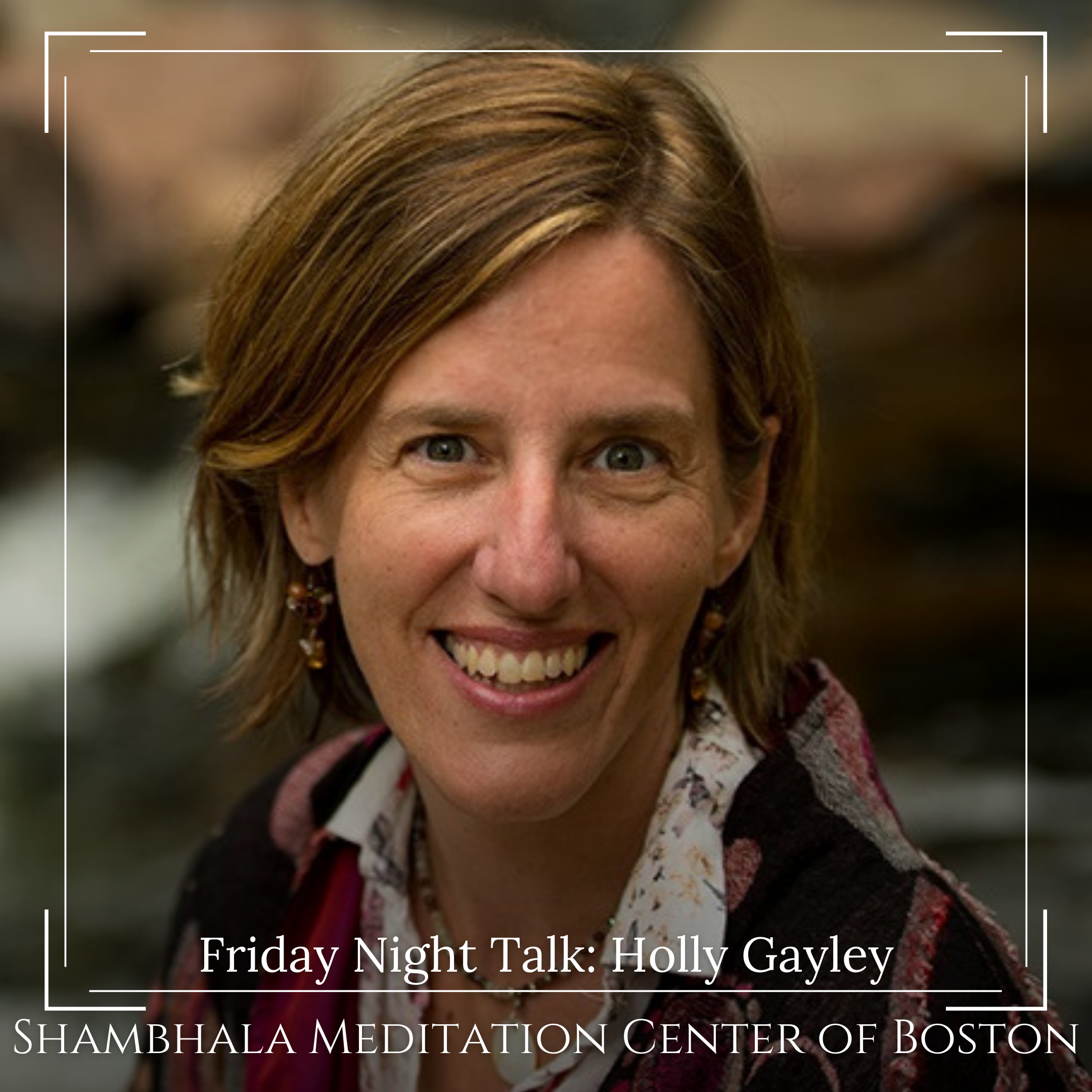 Friday Night Talk: Terma and Lineage in Tibetan Buddhism
with Holly Gayley
Friday Night Talks are at 7 pm Eastern, 8 Atlantic, 5 Mountain, 4 Pacific time
What is terma (literally "treasures"), and how has it functioned in the founding of new lineages of teachings and transmissions in Tibetan Buddhism?
This talk explores Tibetan understandings of terma as teachings that are paradoxically both timeless and timely, offering examples of terma lineages in eastern Tibet and their connection to nineteenth-century ecumenism, sometimes referred to as the Rimé movement. Terma teachings, including the Shambhala terma, offer a practitioner's path to liberation yet are also meant to intervene in the course of human history in order to heal the damage of degenerative times.
---
Holly Gayley is a scholar and translator of Buddhist literature in contemporary Tibet and Associate Professor in the Department of Religious Studies at the University of Colorado Boulder. She has done extensive research on the terma tradition in eastern Tibet during the nineteenth and twentieth century, culminating in her book about the revelations and writings of a pair of tertöns, titled Love Letters from Golok: A Tantric Couple in Modern Tibet. In addition, she has translated short works of advice by nineteenth-century Rimé masters including Dudjom Lingpa, Patrul Rinpoche, Do Khyentse Yeshe Dorje, and the Third Dodrupchen as co-editor of A Gathering of Brilliant Moons: Practice Advice from the Rimé Masters of Tibet. She serves as a senior teacher in Shambhala.
---
You should receive a confirmation email from our database within 24 hours of registration. You should also receive an email by noon the day before the event which includes the link to join the call. If you do not receive either email, please check your spam or promotions folders, then contact [email protected] It is possible that you have opted out of emails from the Shambhala Database.
Please register by noon of the day of the event in order to receive the zoom link in a timely manner.
Everyone who registers will receive an email with a link to the recording early the following week.