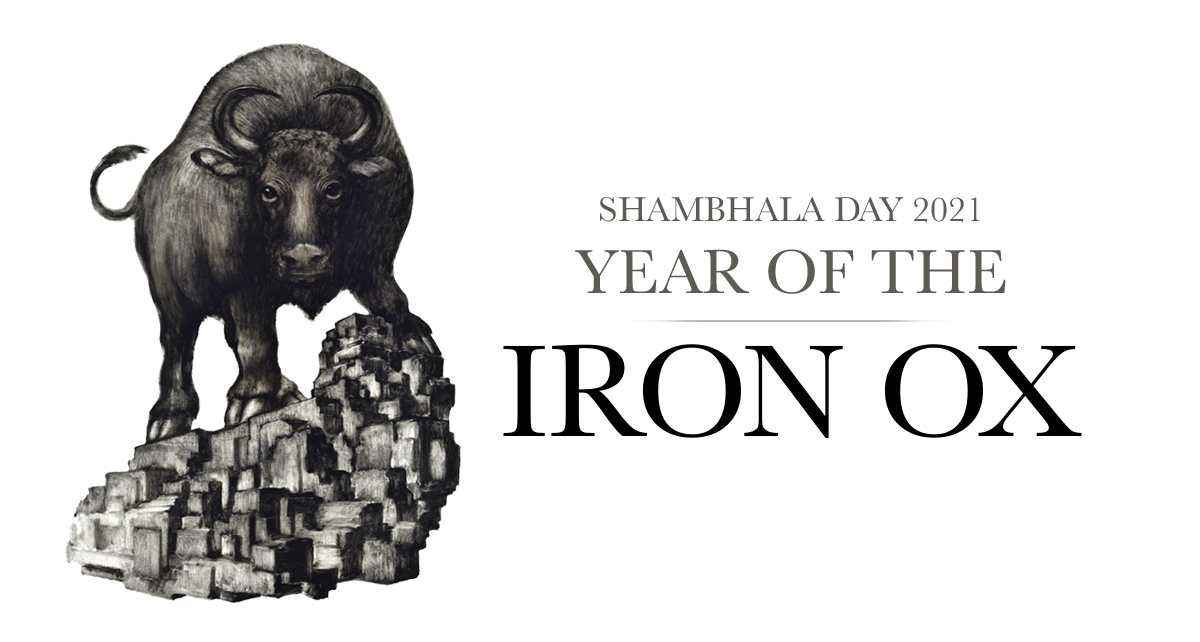 Shambhala Day 2021: Year of the Iron Ox
The Iron Ox has a strong quality of earth, and discovering what is already naturally available to us.
Shambhala Day marks the beginning of the new lunar year where we come together to celebrate the precious opportunity we have in our lives, to practice together, and to express appreciation for our path and our community.
The other events leading into Shambhala Day are our End of Year Rituals February 2nd-10th, and Neutral Day on Thursday, February 11th. These are important practices to help usher in the New Year by clearing obstacles, making offerings, and inviting the wakeful qualities of our minds and the world to be present.
Shambhala Day activities will be hosted online via Zoom. Depending on the state of the pandemic, weather, and other factors, there may be some limited in-person activities as well.
Shambhala day lands on a FRIDAY this year and we encourage those who are able, to participate.
---
Year of the Iron Ox
Tentative Shambhala Day Schedule, Friday February 12
Morning Session
8:00am - 9:00am Sadhana of Mahamudra
9:30 - 11:00am Drala activities: Walk, visit MFA, or other relaxed gatherings
11:30 - 12:45pm Lunch
Afternoon Session
1:00pm - International Broadcast
2:15pm - Estimated end
---