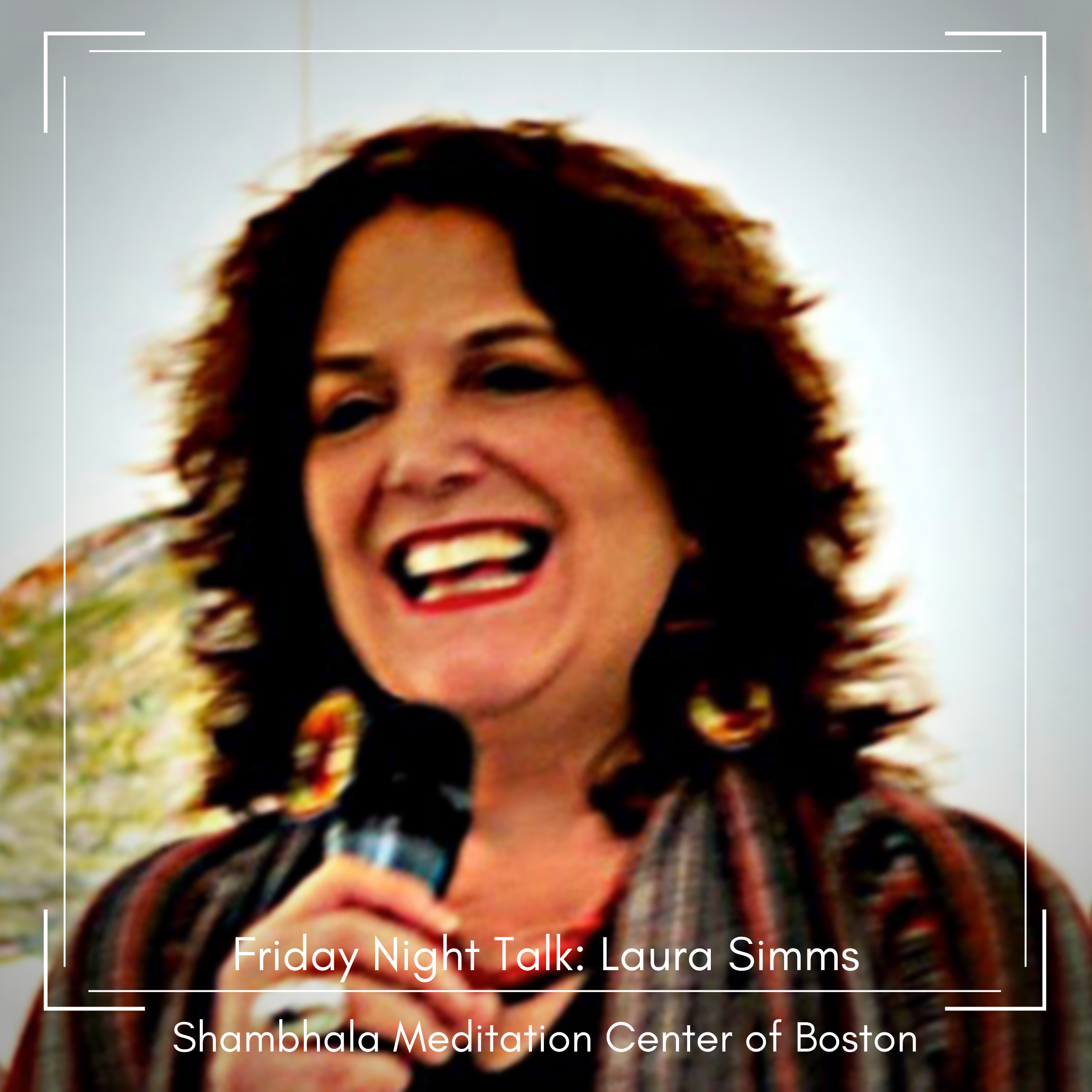 Friday Night Talk: She who Brings Peace to the World
with Laura Simms
"Storytelling is about the ability to come together in a physical, emotional, wide-awake experience while listening to a story. When we listen, we become everything in the story as we hear it. When we become fully engaged with another's words, we become completely present and awake in that moment of sharing." --Laura Simms
Friday, October 23rd, 7 pm Eastern time, 8 Atlantic, 5 Mountain, 4 Pacific time
Join Zoom Meeting
https://us02web.zoom.us/j/86376785984

Meeting ID: 863 7678 5984

Join acclaimed storyteller Laura Simms for a special evening of storytelling. Traditional symbolic tales, often misunderstood as cultural artifact or less than real, can be the means to reach beyond habitual stories to connect us to reality. Storytelling alleviates suffering, and uncovers inherent joy, regardless of circumstance. To know our own story, to live in the present and imagine our future, is to be released from the stories that cause conflict, fixation and unnecessary hatred. This is the most natural form of empathy and resilience. Genuine communication expands our state of mind, giving us flexibility and understanding to imagine alternative possibilities.
Laura Simms is an award-winning performer, writer, and educator advocating storytelling as compassionate action for personal and community transformation. She performs worldwide combining ancient myth and true life story for adult and family audiences. She is the Artistic Director of the Hans Christian Andersen Storytelling Center in NY and the founder of The Center for Engaged Storytelling. She has been a Senior Research Fellow for the International Peace institute at Rutgers University Newark under the auspices of UNESCO. As a spokesperson for storytelling she presents keynotes and workshops in conferences, villages, schools, universities and community events. She is a member of the Therapeutic Arts Alliance of Manhattan, and a senior teacher of Shambhala Buddhist meditation. Laura received the Brimstone Award for Engaged Storytelling, CHOICE award for best story collection and Sesame Street's SUNNY DAYS award for work with children worldwide. In 2011 she received a Life Time Achievement Award from the National Storytelling Network.
Please register by noon of the day of the event in order to receive the zoom link in a timely manner.
You should receive a confirmation email from our database within 24 hours of registration. You should also receive an email by noon the day before the event which includes the link to join the call. If you do not receive either email, please check your spam or promotions folders, then contact [email protected] It is possible that you have opted out of emails from the Shambhala Database.