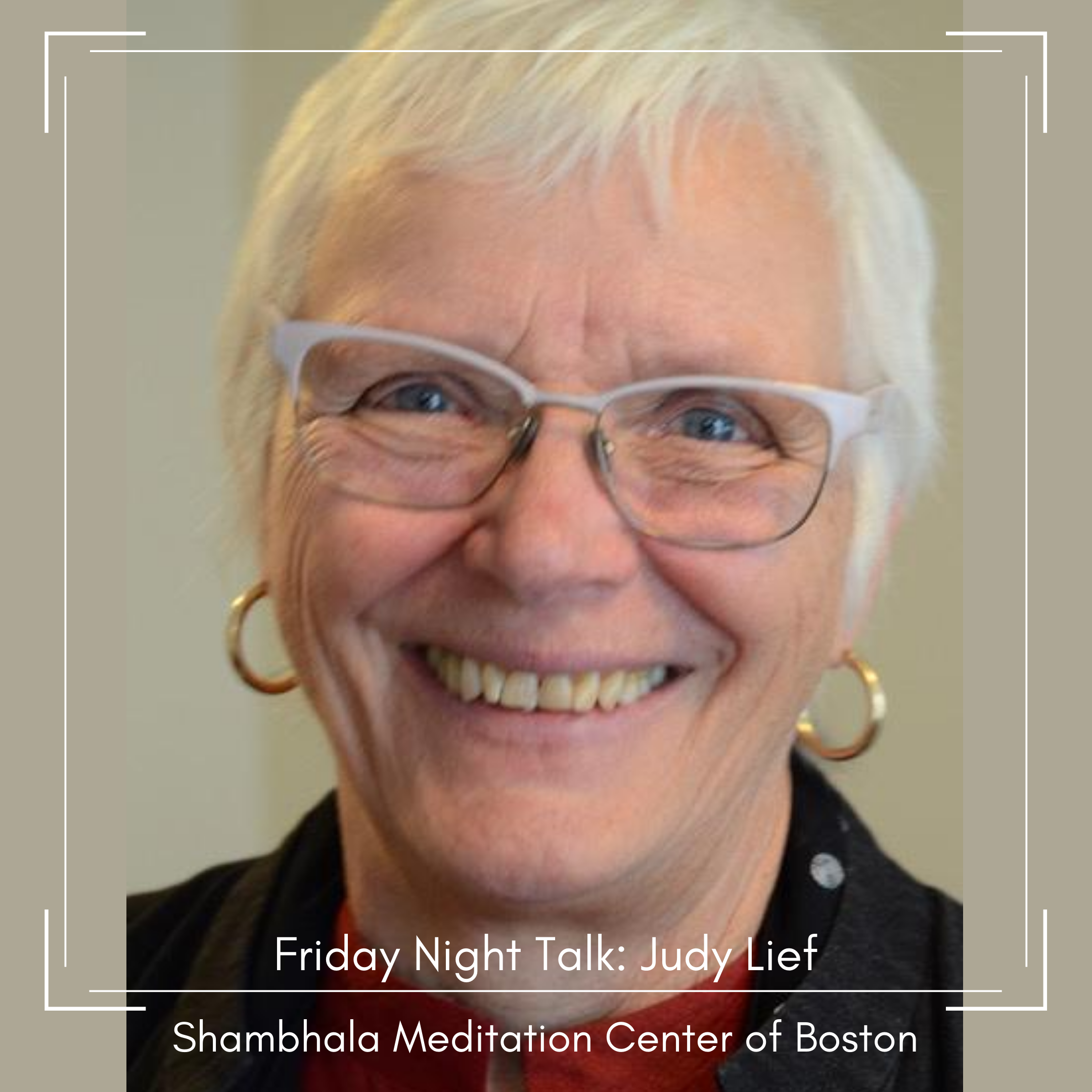 Friday Night Talk: Cynicism and Magic [ONLINE]
with Judy Lief
Friday, September 11th: 7:00 PM - 8:15 PM
"Magic can only take place when you begin to transcend your potential for egomania. It can only take place when there's no ground and no security. According to the Buddha, the highest magic—real, definite magic—can only develop from a nontheistic approach." —Chögyam Trungpa Rinpoche
Cynicism is often understood to be a negative or nihilistic approach. We will explore a more positive understanding of cynicism and how it can open us to a world filled with magical energy.
---
Judith L. Lief is a Buddhist teacher, writer, and editor. She was a close student of Chögyam Trungpa Rinpoche, who empowered her as a teacher, and she has edited many of his books including The Profound Treasury of the Ocean of Dharma volumes and Milarepa. She has been a teacher and practitioner for over 45 years and continues to teach and lead retreats throughout the world. She is the senior teacher for the Profound Treasury Retreats held in Sacco, ME and Crestone, CO. Lief is also active in the field of death and dying and is the author of Making Friends with Death.
---
You should receive a confirmation email from our database within 24 hours of registration. You should also receive an email by noon the day before the event which includes the link to join the call. If you do not receive either email, please check your spam or promotions folders, then contact [email protected] It is possible that you have opted out of emails from the Shambhala Database.
Please register by noon of the day of the event in order to receive the zoom link in a timely manner.
Everyone who registers will receive an email with a link to the recording early the following week.