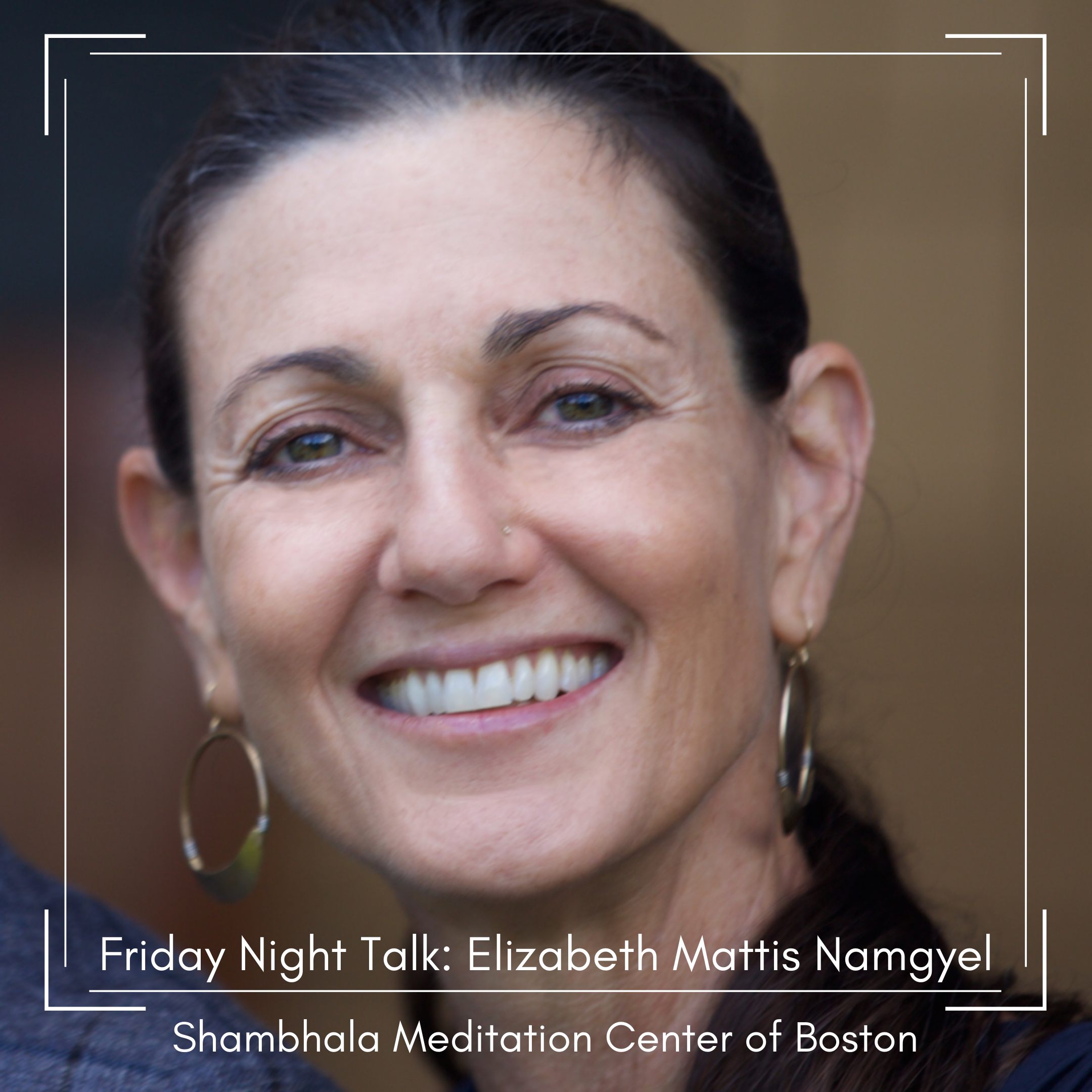 Friday Night Talk: Claiming Agency for Your Own Awakening [ONLINE]
with Elizabeth Mattis Namgyel
One of the most powerful qualities of the Buddhist teachings is that we are asked to honor and develop our own discerning intelligence or prajna. In fact, the Buddha himself said: "You are the agent of your own awakening." This statement is a call to our natural intelligence—our ability to rise and discover our deepest potential.
However, when we begin to investigate the point where our discerning intelligence meets with the teachings, many questions and challenges may arise:
Does a practice of devotion to the teachings or teacher mean that you have to abdicate your discerning intelligence?
Does exercising agency mean then that you are not genuinely open to the teachings? How do you discern between egoic intention and open clarity?
What are the qualities of an authentic student? How does one poise one's mind for insight?
What is the difference between "being right" and an experience of genuine certitude?
How do the teachings shape our relationships to our community, friends and family, and our teacher?
In this evening teaching, Elizabeth will touch on topics such as what it means to be a student and how a student's eagerness to learn and evolve can be fulfilled by having a healthy and realistic relationship with a qualified teacher, community, and the teachings themselves.
Friday, September 18th: 7:00 PM - 8:15 PM
Everyone who registers will receive an email with a link to the recording early the following week.
---
Elizabeth Mattis Namgyel has studied and practiced the Buddhadharma for 35 years under the guidance of her teacher and husband Dzigar Kongtrul Rinpoche. She is the retreat master of Samten Ling in Crestone, Colorado and has spent over six years in retreat. She holds a degree in anthropology and an M.A. in Buddhist Studies. She teaches throughout the U.S., Australia, and Europe. She is the author of The Power of an Open Question: The Buddha's Path to Freedom and The Logic of Faith: the Buddhist Path to Finding Certainty Beyond Belief and Doubt.
Elizabeth is known for her use of inquiry as a means to reach a place of genuine practice and awakening. She asks audiences to engage in the practice of open questioning with her while she takes a fresh look at all the assumptions and beliefs we have about spirituality. In particular, Elizabeth is fascinated with the Buddha's essential teachings on the natural principle of pratityasamutpada, dependent arising. Audiences repeatedly comment on how her approach has reinvigorated their meditation practice and the way they relate to their lives as a whole.
---
You should receive a confirmation email from our database within 24 hours of registration. You should also receive an email by noon the day before the event which includes the link to join the call. If you do not receive either email, please check your spam or promotions folders, then contact [email protected] It is possible that you have opted out of emails from the Shambhala Database.
Please register by noon of the day of the event in order to receive the zoom link in a timely manner.