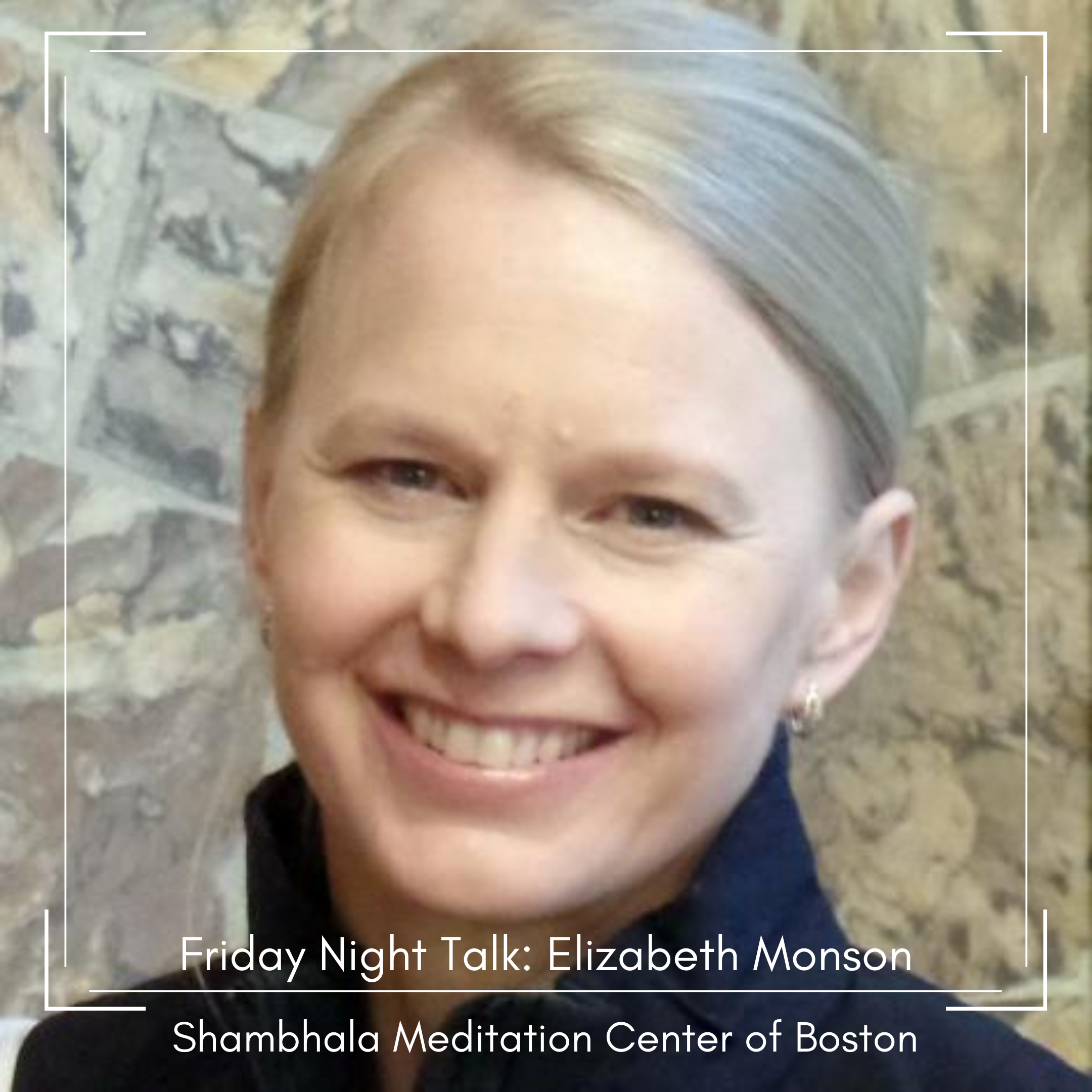 Friday Night Talk: Swaying, Not Breaking, in the Worldly Winds [ONLINE]
with Elizabeth Monson
We seem to be entering further and further into a dark age, a time when there is less sacred outlook, and little support for maintaining our sanity and compassion. How can we create the conditions for responding to our lives with flexibility, clarity, warmth, and skill?
Join Liz Monson as we explore how to live in the fullness and beauty of our lives while remaining in direct contact with the suffering (our own and others) we see unfolding daily. By discovering our innate pliancy and resilience, we recognize that true liberation is only possible when we lean into the truth of things as they are. Learn how to dance both with the ebbs and flows of our natural and ever-present wakefulness as well as with the challenges and difficulties of everyday life.
Friday, August 21st: 7:00 PM - 8:15 PM
Everyone who registers will receive an email with a link to the recording early the following week.
---
Elizabeth Monson, PhD, is the Spiritual Co-Director of Natural Dharma Fellowship and adjunct Professor at Harvard Divinity School. She currently serves as the managing teacher of Wonderwell Mountain Refuge, a Buddhist meditation retreat center in Springfield, NH. She holds a Doctorate in Religious Studies with a focus in Tibetan Buddhism and Ethics from Harvard University. She has been studying, practicing, and teaching Buddhism for over thirty years. Liz is also the author of More than a Madman, Kuensel Publications, Thimphu, Bhutan and of a new creative autobiography of Drukpa Kunley, upcoming from Shambhala Publications in 2021. She is currently working on a book on the practice of Tantra, also for Shambhala Publications.
---
You should receive a confirmation email from our database within 24 hours of registration. You should also receive an email by noon the day before the event which includes the link to join the call. If you do not receive either email, please check your spam or promotions folders, then contact [email protected] It is possible that you have opted out of emails from the Shambhala Database.
Please register by noon of the day of the event in order to receive the zoom link in a timely manner.