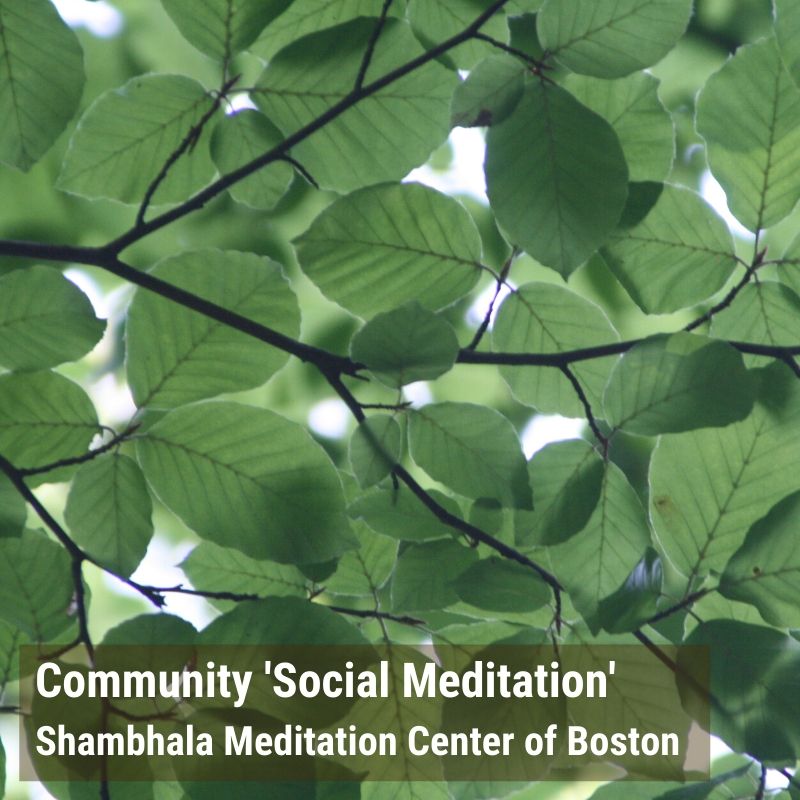 Community 'Social Meditation' [ONLINE]
with Travis Detour & Dylan Bianchi
The practice of Social Meditation invites us to apply the qualities of meditation -- embodiment, gentleness, precision, openness, bravery and vulnerability -- to social interaction in real time. In this way, we support each other in our practice while creating a culture of wakeful genuineness that can radiate out into our community and the broader world.
We begin with a period of sitting meditation, including some light instruction, and then transition into social meditation. Social meditation takes place as a large group and may also involve working in dyads or smaller groups. After closing the formal social meditation practice we can connect and socialize in a more casual way for those who are interested.
Social meditation is a practice that grew out of the Boston Shambhala Center's 30s and Under group and has since expanded to numerous centers throughout the world.
This program is by donation. Suggested donation is $10