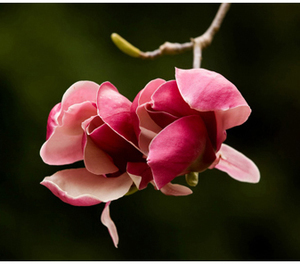 Shambhala Training Weekend IV: Awakened Heart
In Shambhala Training Weekend IV, we learn how to awaken and open our hearts so that we can communicate fully with the world. With trust in basic goodness and daring to experience the sharp edge of reality, we move forward with gentleness, increased awareness, and inquisitiveness about the world, as it is. We can extend ourselves to others fully and with kindness.
"Basic goodness is very closely connected to the idea of bodhicitta in the Buddhist tradition. Bodhi means 'awake' or 'wakeful' and citta means 'heart,' so bodhicitta is 'awakened heart.' Such awakened heart comes from being willing to face your state of mind. That may seem like a great demand, but it is necessary. The sitting practice of meditation is the means to rediscover basic goodness, and beyond that, it is the means to awaken this genuine heart within yourself."

~ Chögyam Trungpa Rinpoche
As with previous weekends, this retreat includes individual and group meditation instruction, teachings by a senior director, and opportunities to socialize with fellow participants.
Pre-requisite: Shambhala Training Weekend III: Warrior in the World
--

Payment Information: Levels of Giving

We are committed to offering our core path programs to everyone, regardless of their financial situation.

$215 Patron Level* — This price supports those who cannot attend at the Sustaining Level.
$175 Sustaining Level — The basic fee required by each participant to sustain the costs of the program.
$135 Supporting Level — This price allows people to attend programs at a discounted rate, supported by the contributions of the 'Patron' tier.
MyPrice — Allows participants to select the level of payment at which they are able to contribute. Please consider the value of the program and practice generosity at the level appropriate for you.

*If you are able, please consider registering with the Patron price. By offering a little more, you help make programs accessible to others. Thank you!

--

Registration Notes: Lunch

-Plan to bring $15 for a catered lunch on Saturday, or bring your own lunch to be eaten together as a group.
-Sunday lunch will be out in the community or you can bring lunch with you.
We have limited space in the refrigerator and can offer use of a microwave and toaster if needed.